Making (Business) Sense
Monday, March 22, 2021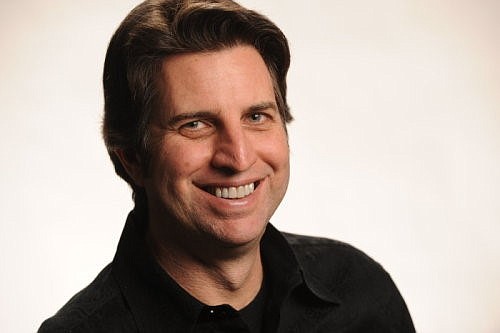 If there's anything the events of the past year and the headlines of the past week have reinforced for all of us, it's that diversity, inclusion and equity are more important than ever.

They're not just buzzwords. For both society and the workplace, they're essential goals. They also make good business sense.
 
The Business Journal has long championed these concepts, from the recent Black Entrepreneurs Month package to recurring special reports on minority-owned businesses and ongoing coverage of diverse executives and companies.

Last week saw the first part of our two-week Diversity, Inclusion and Equity event. Normally an annual in-person celebration, it was transformed into a digital webinar because, well, times are still not normal.

The panels brought together executives from a range of industries to raise awareness, continue conversations and highlight best practices.

E'Tiffany Jones, head of production and community engagement at One Legacy Foundation, reminded attendees that these ideas only strengthen the businesses that apply them. "Growth should be at the top of every conversation that includes diversity and inclusion," she said.
 
RSM U.S. Principal Ken Le touched on the bonds created within companies through these practices. "The concept of allyship and being an ally is very important when discussing diversity, inclusion and equity," he said. "It is important that you demonstrate your support for these issues by making it a lifestyle change and that your personal choices reflect the passion of equity."
 
Kandee Lewis, chief executive of Positive Results Center, pointed out that the most important clients when it comes to inclusivity are the ones on the payroll. "You must engage every member of your team because they are your customers. When you give them the tools and allow them to have a say in the future of your company, you then bring the culture of inclusion."
 
And Renee Young, co-founder of marketing agency Quigley-Simpson, highlighted the payoff that comes from embracing these values. "For a business to succeed, you need to create an environment where people can feel and act like their true authentic self," she said.

Expanded coverage of the event starts on page 29. The Diversity, Inclusion and Equity Awards will be handed out on March 24 starting at 2 p.m.

• • •
UCLA Health recently received a $5 million gift for a program that helps patients who face challenges traveling to clinics for care. The UCLA Eugene and Maxine Rosenfeld Medical Home Visit Program brings personalized in-home care to people with complex medical needs. "I am grateful for the Rosenfelds' generous gift to support a vital program," said Johnese Spisso, president of UCLA Health and CEO of the UCLA Hospital System.

• • •
Martin Luther King Jr. Community Hospital in Willowbrook and the Venice Family Clinic are among five recipients of grants totaling $1.3 million from the Jewish Community Foundation of Los Angeles to help support physical and mental health care in the face of Covid-19 
For reprint and licensing requests for this article, CLICK HERE.