Investor to Redevelop Multifamily Sites In Westwood
Monday, March 22, 2021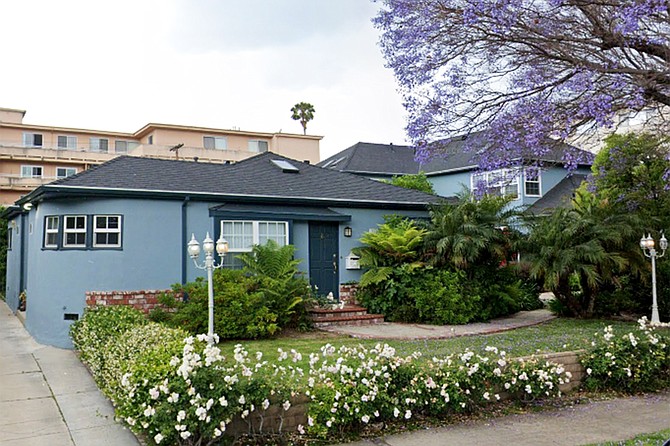 An investor has purchased a handful of multifamily lots in Westwood and plans to redevelop the properties.

Kidder Mathews' Michael Monempour represented the unnamed buyer in all of the acquisitions.

Most recently, the buyer paid $5.6 million for a double lot spanning 17,000 square feet at 1505 and 1515 Veteran Ave. Currently, the site is home to two buildings with nine units.
 
The sale was not easy, said Monempour, who also represented the seller. He called it "one of the craziest sales I've ever done."

According to Monempour, the developer was nearly deterred by regulations in the area that specify how many affordable units need to be built to replace existing housing when it's torn down.
 
At one point, he said, the buyer wanted to cancel the deal. The escrow period was extended, and Monempour said the buyer ultimately decided to go ahead with the transaction but plans to build 14 four- to five-bedroom units to make things work out financially.
 
In the end, though, he said the buyer's other nearby holdings made the deal make sense.

"No other buyer would have paid this price," he said.

Monempour also helped the buyer purchase a site across the street at 10978 Wilkins Ave. for $3.5 million in July. That property has six units but will also be torn down for redevelopment.

The buyer has another property on Veteran Avenue.
 
The proximity of the properties, Monempour said, will help the owner save on construction costs.

"If you are going to build two projects and they are right next to each other, you order lumber as one project, you order steel as one project," he said. "It cuts back on costs significantly."

He added that the same contractor would be used for both projects. He expects the project to break ground by the end of the year. 
The location of the properties, Monempour said, were a major plus.
"It's Westwood, it's a very prime location, very desirable. There's UCLA, the kids are there, and Westwood is a top five rental market in all of Los Angeles. There is a high demand, and it's hard to get parcels, double lots of this nature," he said.
He expects the project to break ground by the end of the year and construction to take two and a half years.
For reprint and licensing requests for this article, CLICK HERE.