EVgo Partners With Midwest Grocery Store Chain
Thursday, March 18, 2021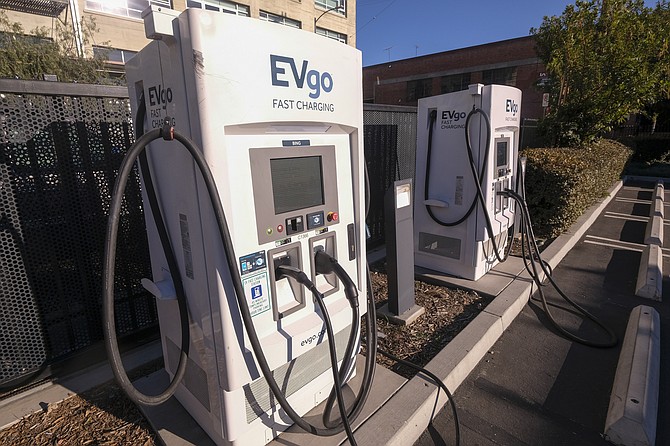 EVgo Services is expanding its national reach.
The Sawtelle-based company announced March 18 that is partnering with grocery store chain Meijer to place electric vehicle charging stations at 256 supermarket locations throughout the Midwest starting this summer.
"Enabling drivers to fast charge while they shop is what EVgo does, and it makes it easy for Americans to make EVs a part of their everyday lifestyle. An EVgo station attracts new and repeat customers looking to fast charge their vehicles up to 80% in 15 to 30 minutes," EVgo Chief Executive Cathy Zoi said in a statement.
EVgo said the company will supply,
install and maintain the
Meijer charging stations, which will be "capable of 100 kilowatts to 350 kilowatts fast charging."
With 800 stations nationwide, EVGo ranks just behind Tesla Inc. and ChargePoint Inc. among charging companies in the United States.
EVgo was founded in 2010 and was acquired in 2020 by LS Power Development. It has announced plans to go public in the second quarter via a reverse merger with Climate Change Crisis Real Impact I Acquisition Corp., a special acquisition company, or SPAC.
The deal values the combined company at $2.6 billion. EVgo is expected to net $575 million to grow its charging station network.
Over the last two years, EVgo has also landed partnerships with BMW and General Motors Co.
For reprint and licensing requests for this article, CLICK HERE.