SpaceX Wins Military Contracts Worth $160 Million
Monday, March 15, 2021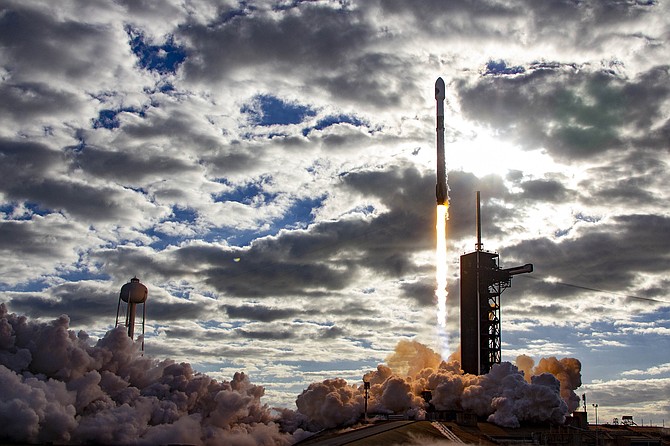 Space Exploration Technologies Corp. has landed a pair of federal launch contracts worth a total of nearly $160 million.

The Defense Department announced the contracts March 9. Facilitated through the Space and Missile Systems Center at the Los Angeles Air Force Base, they include work to prepare and carry out launches for the Space Force and the National Reconnaissance Office.
 
Both launches are set to take place by the end of the government's 2023 fiscal year.

The contracts were awarded as part of phase two of the National Security Space Launch program, overseen by Space Force.

In 2020, Space Force announced it had selected SpaceX and competitor United Launch Alliance as the two firms eligible to complete missions under the program, which is aimed at eliminating U.S. dependence on Russian-designed rocket engines for deployment of military satellites.

SpaceX and ULA beat out Northrop Grumman Corp. and Blue Origin in qualifying for contracts issued through the program over the next five years. According to Space Force, ULA — a Colorado-based joint venture between Boeing Co. and Lockheed Martin Corp. — will receive approximately 60% of those contracts while SpaceX will receive 40%.

The Department of Defense also announced two new contracts for ULA on March 9, worth a combined $224 million.

SpaceX last year received a task order through the program worth $316 million to carry out a mission for Space Force, set to launch in fiscal 2022.

The Hawthorne-based company has already conducted several missions on behalf of the U.S. military. Most recently, the company launched a classified payload for the National Reconnaissance Office in December.

Meanwhile, the company continues to press forward with missions on behalf of commercial customers as well as deployments of its own Starlink satellites.

All told, the company has launched more than 1,200 satellites for its Starlink program, which aims to create a global broadband network relying on a constellation of tens of thousands of small satellites.
For reprint and licensing requests for this article, CLICK HERE.