Disney Plus Reaches 100 Million Subscribers
Monday, March 15, 2021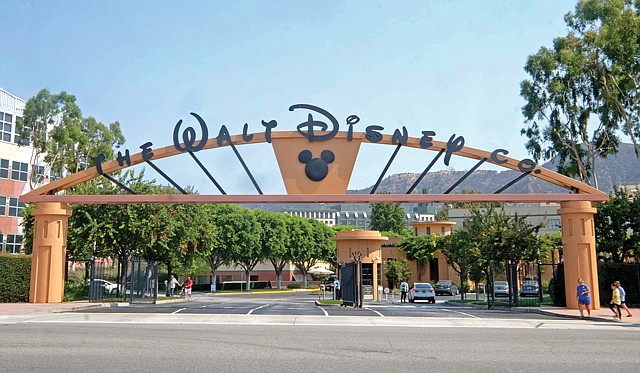 Walt Disney Co.'s streaming platform, Disney Plus, has reached 100 million subscribers globally, the Burbank-based entertainment giant announced at its annual shareholders meeting on March 9.
 
Disney Plus has seen steady growth since its November 2019 launch by attracting viewers with titles such as "The Mandalorian," "WandaVision" and the filmed stage production of "Hamilton."
 
Disney Chief Executive Bob Chapek told shareholders that the company is planning to release more than 100 new titles per year on Disney Plus.
 
The platform has quickly emerged as a rival to major streaming companies like Los Gatos-based Netflix Inc., which has garnered 200 million subscribers since it launched its online service roughly 14 years ago.
 
"The incredible success of Disney Plus in just its first year prompted us to accelerate our pivot to a DTC-first business model," Chapek said. "We reorganized our media and entertainment businesses, separating content creation from distribution to align accountabilities in order to better support our DTC growth strategy and increase shareholder value."
 
Disney announced its pivot to focus on its direct-to-consumer segment in October, dividing content creation into three groups: studios, general entertainment and sports.

Disney's direct-to-consumer business generated $3.5 billion in revenue during the company's fiscal first quarter of 2021, up 73% from $2.5 billion in the same period last year.
 
Chapek also announced "ESPN Plus on Hulu" would launch on March 10, giving viewers access to live sporting events "without leaving the Hulu environment."
 
To reach a broader global audience, Disney also launched streaming platform Star in several countries on Feb. 23 as a more adult-themed addition to the Disney Plus brand.
For reprint and licensing requests for this article, CLICK HERE.