Rising Realty Purchases First Industrial Asset
Thursday, March 11, 2021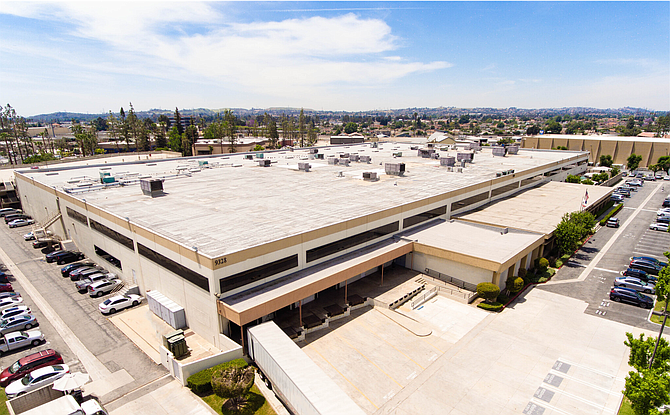 Rising Realty Partners, which had previously announced plans to add industrial real estate to its portfolio, has made its first acquisition in that category.
The downtown-based company has acquired 9320 Telstar in El Monte, a nearly 245,000-square-foot property with office and industrial space. Terms of the purchase were not disclosed. 
The property, which was built in 1975, added 163,000 square feet of office space in 2001. The office portion of the site is fully occupied by the County of Los Angeles, which renewed its long-term lease once Rising acquired the property.
The property also holds roughly 68,000 square feet of vacant industrial space with five dock-height bays and high ceilings. 
The El Monte site marks Rising's initial foray into industrial and is the first asset acquired by the Rising Investor Platform.
"We are excited to acquire our first property via the Rising Investor Platform where we offer accredited investors the opportunity to dig into our underwriting and assess how a property may fit into individual portfolios," Christopher Rising, co-founder and chief executive of Rising said in a statement. "This is a new investment model for a majority of our acquisitions moving forward." 
CrowdStreet's Opportunistic Fund I, Series I and Century City-based Brasa Capital Management invested in the El Monte deal. 
Brasa is a real estate investment manager that targets middle market real estate investments. CrowdStreet Inc. is an online commercial real estate investment marketplace. Its Opportunistic Fund I has raised $15.7 million from investors.
Rising has also announced plans to expand into multifamily. The family-owned company had previously focused on office assets, particularly in areas like downtown. It has more than 5 million square feet of assets under management.
For reprint and licensing requests for this article, CLICK HERE.