Podcast Marketplace Podcorn Acquired by Entercom
Wednesday, March 10, 2021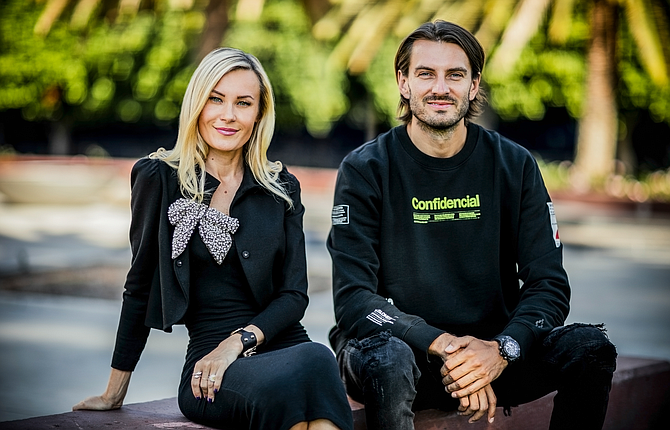 Beverly Hills-based Podcorn Media Inc., a podcast marketplace for brands, has been acquired by Philadelphia-based Entercom Communications Corp.
The sale, announced March 10, valued Podcorn at $22.5 million. Entercom said it will pay an upfront cash payment of $14.6 million with a "performance-based earnout" over the next three years.
The deal fills an "industry-wide gap" by giving major brands access to micro-influencers, according to Entercom.
Founded in 2019, Podcorn was created to help podcasters monetize their content and facilitate collaborations with brands. The company has a marketplace of nearly 40,000 creators.
Podcorn does not charge podcasters to sign up, but takes 10% of what they earn from a brand partnership. Brands can list opportunities on the service for free, but pay a 10% fee once the content is approved.
"Given the success that podcasters and brands have seen on Podcorn, we're excited to join Entercom's growing audio platform to accelerate our vision and help brands and podcasters succeed in an even bigger way," Agnes Kozera, co-founder of Podcorn, said in a statement.
Founded in 1968, Entercom is one of the largest radio broadcasting companies in the country, reaching 170 million consumers per month. It owns more than 200 radio stations, including six in the Los Angeles area.
Entercom began branching into podcasts with the acquisition of producers Pineapple Street Studios and Cadence13 in August 2019.
"Remarkably, only a fraction of podcasts generate revenue," J.D. Crowley, chief digital officer at Entercom, said in a press release. "We want to change that. Bringing together independent creators, chart-topping talent and advertisers under one roof, and providing the tools to streamline collaboration, transparency and efficiency provides greater value for advertisers, creators and listeners alike."
For reprint and licensing requests for this article, CLICK HERE.