Smash Ventures Launches Late-Stage Fund
Monday, March 8, 2021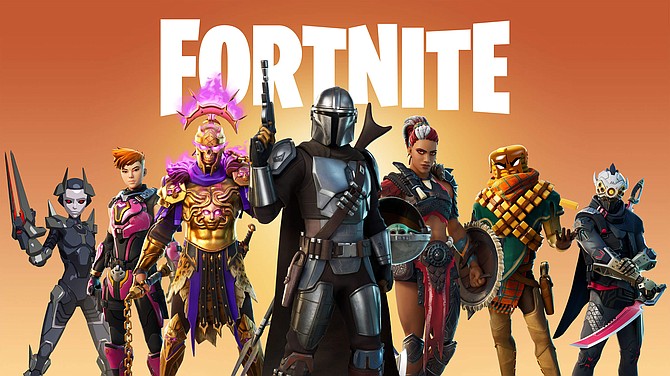 A new firm has quietly made its way onto Los Angeles' venture capital scene.

After two years flying under the radar, Hollywood-based Smash Ventures Capital Partners has announced its first publicly disclosed venture fund.
 
Although the four-person team and $75 million fund seem relatively small for a late-stage venture firm, Smash's founders say they punch above their weight due to their unconventional approach.
 
And they have the investing track record to prove it. Smash was founded in 2018 by Eric Garland and Evan Richter. The serial entrepreneurs, both of whom who mix media and technology experience, met through Walt Disney Co.'s venture investing program.
 
Both worked under Kevin Mayer, former head of Disney Plus and Disney International, and the short-lived chief executive at TikTok.
 
Richter and Garland said their investment thesis for Smash Ventures was molded and fine-tuned during their time at Disney. The two became partners over that period through a shared goal to bring nontraditional consumer technology investments to big-media bosses.

"We were very fortunate that the people who we worked for gave us a lot of understanding and forgiveness," Garland said in an interview. "We were pushing our comfort zones and their comfort zones."
 
The pair's pitch was that companies outside of the media space that had built strong brands and loyal followings were sitting on untapped gold mines of potential growth and revenue-building opportunities.
 
With the help of well-connected and informed media industry insiders, Richter and Garland said these companies could supercharge their brands, creating new opportunities for collaboration with media businesses and generating returns for investors.

"Both Kevin and Bob Iger immediately saw what we were seeing," Garland said. "We were fortunate to be able to make those kinds of — at the time — unorthodox investments."

Garland and Richter led Disney through investments in Epic Games Inc. — the video game developer and creator of hit online game "Fortnite" — as well as Think and Learn Pvt Ltd., one of the largest tech companies in India, which does business as Byju's, and online sports betting company Draftkings Inc.
 
The success of those investments proved Garland and Richter's core thesis. When their "mothership," as Richter referred to Disney, shifted most of its focus to its $71 billion acquisition of 21st Century Fox, the pair decided it was time to break out on their own.

"We were very fortunate that we were not only able to spin out as Smash but, with the blessing of our (Disney) colleagues, we were able to spin out most of our team as well," Garland said.

Smash's two principals, Mandy Salzman and Madeline Kaplan, had also met Garland and Richter through Disney.
 
The Smash founders also leveraged their Disney experience in their investments. Smash has made five investments to date and has already deployed $500 million in capital, according to its founders.
 
Garland and Richter said their firm could deploy upwards of $50 million in any single investment."What we've done essentially is stand up fund one, which we have raised from a (limited partner) base whose demand far exceeds our supply," Garland said. "What that means is that we are acting as if we are investing out of a much, much larger fund."

Under this approach, Garland said $5 million to $10 million could be deployed from their main fund as an anchor investment. This would then be accompanied by an investment of up to five times that amount raised as needed from limited partners for a specific deal, according to the Smash co-founder.

Smash Ventures aims to make four to five investments per year, according to Garland and Richter. "We're picky, so I wouldn't view three as an issue," Richter said. "I want to continue to be picky."
For reprint and licensing requests for this article, CLICK HERE.