New Techstars LA Director Looks to Big Problems
Monday, March 8, 2021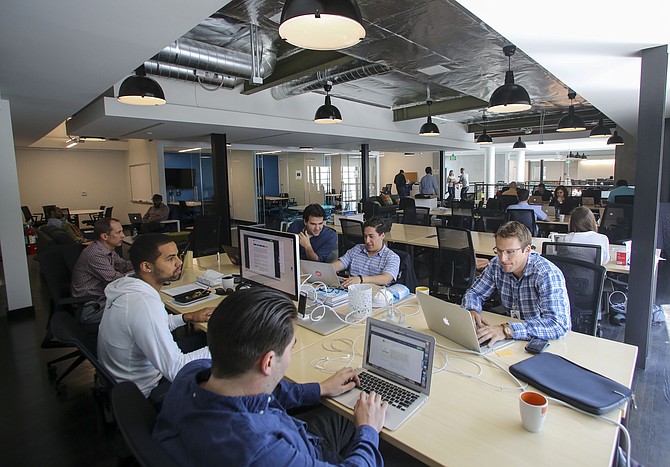 Since launching its first Los Angeles-based startup accelerator in 2014, Boulder, Colo.-headquartered company Techstars Central has worked with dozens of local entrepreneurs seeking the guidance and business connections needed to get their companies off the ground.

Last month Techstars announced that Matt Kozlov will take over as managing director of its primary Los Angeles accelerator, replacing program founder Anna Barber, who joined Santa Monica-based venture capital firm M13 as a partner in December.

Kozlov, who formerly ran local Techstars accelerators focused on aerospace and health care, respectively, said he plans to ensure the program continues to raise the profile of Los Angeles as a major global tech center.

"I've been in L.A. for 16 years, and I've seen it go from a town dominated by entertainment companies to now being one of the top hubs for (tech) entrepreneurs in the world," Kozlov said.
 
Accelerators like the ones operated by Techstars play a key role in developing an ecosystem of venture capital firms and businesses of all sizes that make it possible for local startups to succeed, according to Kozlov.

"By showcasing and bringing the community together, I think we give the whole tech community of Los Angeles a higher profile," he said.

Techstars Los Angeles is now recruiting new applicants for its 2021 class of startups. The program accepts 10 applicants annually, supplying them with up to $120,000 in funding in exchange for a 6%-10% equity stake in the business. Those selected then spend three months working with mentors and advisers to refine their business models and sharpen investor pitches.

Participants in the program aren't required to be based in Los Angeles (though many have been), and Kozlov said the city's tech sector is vibrant enough to support entrepreneurs from all over the world.

"Three months being here, and I can change a company's life," he said. "Infuse them with the L.A. energy and the connections and community, and they are going to be a more attractive company."

Kozlov, who served as chief executive of mobile gaming startup Moonshark and head of corporate development for cybersecurity software developer TeleSign prior to joining Techstars in 2015, said his experience working in a range of verticals within the tech sector gives him the ability to work with a wide array of startups developing around disparate business models.

"My approach has always been learn about the industry, surround yourself with experts, really get a sense of who the customers are and who are the key movers and the great investors in that category," Kozlov said.

Being a quick learner and a dedicated advocate for founders has been essential to Kozlov's success in his most recent positions as managing director of the Cedars-
Sinai Accelerator (undertaken in partnership with Techstars) and the Techstars Starburst Space Accelerator.

"I know I'm a beginner in these sectors," he said. "But I know how to navigate them on behalf of our founders and to help them get to the right people, get the right coaching, and get mentorship and business development skills."

Kozlov said that working with companies in the health technology and aerospace fields has also given him an appreciation for startups tackling challenging global problems.

"Some of the companies I was investing in were (addressing) some of the most basic human needs," he said. "I woke up every day hoping founders were going to solve problems impacting millions of lives."

That sense of purpose is something Kozlov said he's hoping to bring with him to Techstars Los Angeles.

"It's important for me to continue doing that," he said. "If I can play a small role in helping entrepreneurs solve these problems, I can look back on my life and say I helped to make the world a better place."
For reprint and licensing requests for this article, CLICK HERE.