AI Telehealth Firm Ontrak Loses Largest Customer
Originally published March 2, 2021 at 9:23 a.m., updated March 8, 2021 at 12:05 a.m.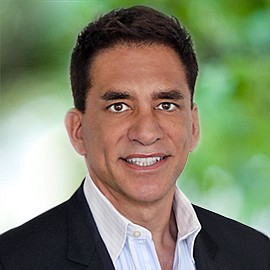 Shares of Santa Monica-based artificial intelligence telehealth firm Ontrak Inc. plunged 46% on March 1 after the company announced it will be losing its largest customer in June.
The announcement came in a "pre-earnings" release that included revised guidance in which Ontrak slashed its projected 2021 revenue to $100 million from $160 million as a result of the lost customer, which was identified in the announcement only as "Ontrak-A." The company's scheduled earnings date is March 9.
Ontrak, which changed its name last year from Catasys, has developed and is marketing a telehealth platform that predicts for health plan providers the members whose chronic disease will improve with behavior change. It also recommends effective care guidelines that members are willing to follow and engages members who are not getting the care they need. The goal is to deliver improved patient health outcomes and cost savings to health plan payers who are Ontrak's customers.
Ontrak Chief Executive Terren Peizer said in the announcement that Ontrak was negotiating an expansion of its contract with "Ontrak-A" when the customer on Feb. 26 abruptly gave notice it would terminate the contract effective June 26. If the reduced revenue guidance is any guide, this customer represents about one-third of Ontrak's revenue.
"After a long process with our largest customer where we believed we were working toward an extended and expanded contract, we were notified after market close on Feb. 26, 2021, that our participation status with this customer will be terminated effective June 26, 2021," Peizer said.
"We were advised to stop enrollment of new members for this customer and await guidance from the customer on transition plans for the 8,400 members who are currently benefiting from the Ontrak program," he added.
Peizer said Ontrak-A was unique in that it viewed Ontrak as a health care provider and not a vendor. "As such, the customer evaluated our performance based on our ability to achieve the lowest possible cost per medical visit and not on our clinical outcomes data or medical cost savings, which were meaningful and significant," he said.
ay.
For reprint and licensing requests for this article, CLICK HERE.