Pomona Multifamily Property Sells for $47 Million
Monday, June 28, 2021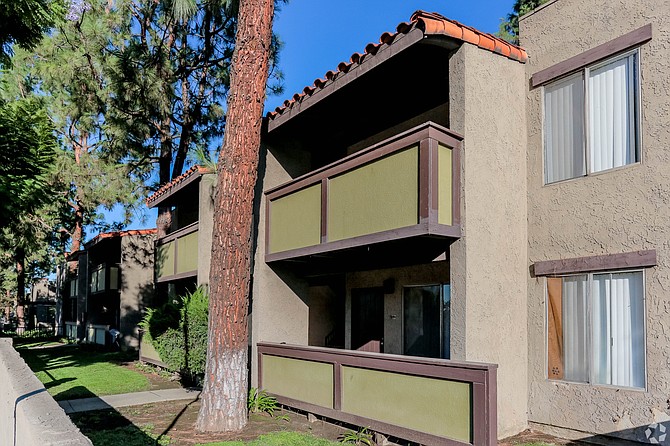 Affiliates of Harbor Group International have purchased a 220-unit multifamily community in Pomona for nearly $47 million. The Olive Ridge property was acquired from a private seller.
The complex, which was built in 1971, is located at 2261 Valley Blvd.
"The purchase of Olive Ridge is indicative of HGI's strategy to acquire assets in dynamic markets that are positioned for growth," Richard Litton, Harbor Group International's president, said in a statement.
"Pomona's unique location, centric to major employment hubs within Southern California, paired with its proximity to several educational institutions, make it an attractive living destination," he added.
The property has 11 buildings that are each two stories tall, according to CoStar Group Inc.
Positive Investments Inc. and Prime Healthcare Services had previously purchased the building in 2018 for $37 million.
Harbor Group International has a portfolio valued at $13.5 billion. It has 4.3 million square feet of commercial space and 48,000 multifamily units.
The Norfolk, Va.-based company has an office in L.A., which opened in June 2018.
Its first L.A. investment after opening the office was Casa Real in West Hollywood. In 2019, the company took a $3.25 million stake in the property, which was purchased by an affiliate of Concord Capital Partners Inc. for $17 million. Bell Diversified Development Inc. sold the property.
The building, which has 60 units, was 87% leased at the time of the sale.
Harbor Group International has since purchased a handful of other buildings in L.A., including 10789 W. Pico Blvd., a property leased to Wells Fargo in West Los Angeles which it bought for $11 million, and 357 N. Beverly Drive, a retail property in Beverly Hills.
Other Harbor Group holdings in L.A are a preferred equity investment in Amber Ridge; a 147-unit apartment building in La Verne that HGI purchased with Silver Star Real Estate in 2020 for $49.7 million; a preferred equity investment on Silicon Beach Live; and Cobalt in Culver City, which tapped into a senior bridge loan from HGI.
For reprint and licensing requests for this article, CLICK HERE.