Corcoran Group Signs Lease for Mixed-Use Site in Beverly Hills
Monday, June 21, 2021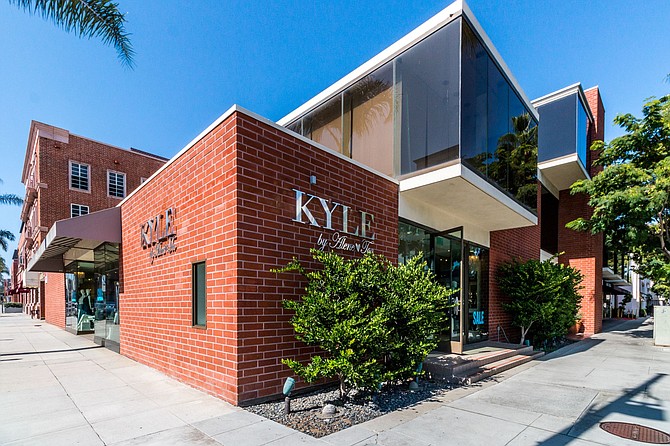 Residential brokerage firm Corcoran Group affiliate Corcoran Global Living has signed a lease for 5,000 square feet in Beverly Hills.
The deal is for a mixed-use building at 9647 Brighton Way in the Beverly Hills Golden Triangle area.
The building has a large floorplate, lots of windows and valet parking. The first floor is retail, and the second floor is office space.
The building's landlord, Dominion Management Co., and Corcoran Group were both represented by Jones Lang LaSalle Inc.'s Houman Mahboubi.
"We are seeing incredible demand by nontraditional retail users for retail space (in) the Beverly Hills Golden Triangle," Mahboubi said in a statement. "Real estate, health care and other types of professional services benefit from exposure to affluent foot traffic in the area."
Despite the pandemic, there has been extensive interest in Beverly Hills retail properties during 2020 and 2021.
One of the biggest retail sales in L.A. last year was nearby at 457-459 Rodeo Drive, which sold for $122 million. Reuben Brothers purchased the property from Crown Equity and Ascendant Capital Partners.
And LVMH Moet Hennessy-Louis Vuitton Inc. purchased a Beverly Hills retail site at 449-453 N. Beverly Drive last year from B&A Management Corp. for $30 million.
In addition, Bardia & Michael Anvar purchased 211 S. Beverly Drive, an 18,000-square-foot retail site, from American Commercial Equities for $24 million.
The area also has had other retail real estate activity. A Beverly Hills property housing a Saks Fifth Avenue department store recently received a $20 million loan to recapitalize. It was originated by one of mortgage banking firm Gantry's life insurance company lenders.
And despite the pandemic, office space is priced at a premium. In the first quarter the asking rate for Class A office space in the city averaged $5.90 a square foot, far above the county average of $4, according to JLL data.
For reprint and licensing requests for this article, CLICK HERE.