Software Developer Formative Raises $70 Million
Friday, June 18, 2021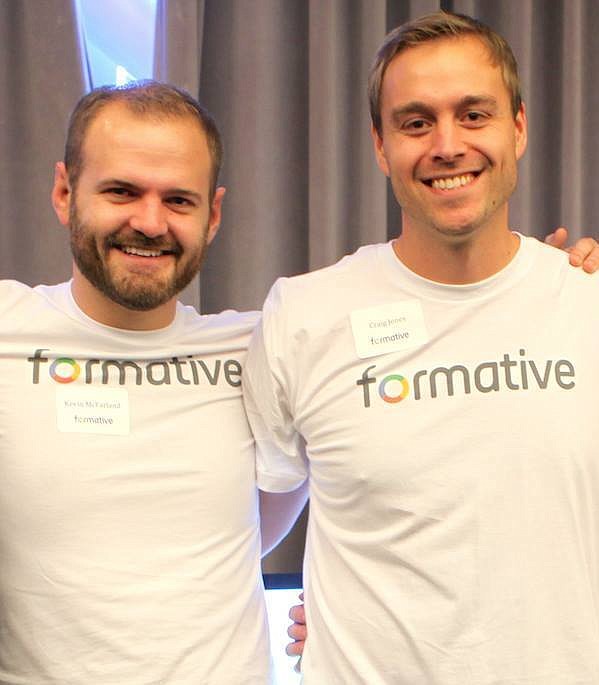 Formative, a Santa Monica-based developer of software used by K-12 teachers to assign and track homework assignments, has raised $70 million in Series A funding.

The funding will help Formative, whose parent is Smartest Edu Inc., improve its subscription-based software platform, expand its reach into more school districts and move into international markets.

The company also is looking to triple the size of its workforce to 150 by the end of 2021 by hiring more data analysts, software engineers and educators to help school districts understand its product. 
Formative Co-founder and Chief Executive Craig Jones said the company also plans to strengthen its management team with C-suite hires.

Jones founded Formative in 2013 along with his UCLA graduate school classmate Kevin McFarland, who is now the firm's chief operating officer. They've abandoned their corporate headquarters at the moment with Jones living in Indiana and McFarland in Nevada, principally because workplace restrictions during the Covid-19 pandemic forced the business to think differently about its office space.

Going forward, there will likely be a larger corporate presence in Santa Monica where Formative is incorporated.

Jones landed at Formative by accident.

In 2012, budget cuts in California's education system landed Jones with a pink slip, forcing him to leave L.A.'s South Gate Middle School where he taught physical science to eighth graders — a job he thought he'd never leave.

But with an MBA in hand a few years later from UCLA, Jones and McFarland came up with the concept of rethinking testing and assessments.
 
Rather than wait until the end of the year for an assessment, Formative's software tracks the progress of a student on a computer dashboard so the teacher can adjust coursework to help them meet educational standards.

"We candidly would love to just eliminate the word assessment altogether," Jones said. "I think when you do an assessment of someone's learning, which means it's kind of done after the fact, it's not really useful in a way that actually contributes to student growth."

The $70 million funding round was led by Boston-based alternative investment firm Summit Partners and also included Emerson Collective Corp., a Palo Alto-based nonprofit focused on education; Fika Ventures, the Sawtelle-based venture capital arm of Fika Management; Hollywood-based Mac Venture Capital Management; and Rethink Education, the White Plains, N.Y.-based venture capital arm of Rethink Impact Management.

To date, Formative has raised a total of $77 million.

Formative wants to fundamentally improve student outcomes and educator effectiveness by accelerating the student-teacher feedback loop and providing more actionable visualizations of student comprehension and achievement.

The company offers a software-as-a-service delivery model in which software is licensed on a subscription basis. Subscriptions range from $12 to $15 a month based on how many features teachers select or whether school administrators buy student assessment data and collaborate with staff on teaching methods.

Formative says that it has at least one teacher in 92% of the nation's 16,000 school districts who has signed up for its service, and that 4 million students used the software curriculum in the classroom last year.

"We knew we'd be very helpful when Covid happened," Jones said. "But we really didn't know what was going to happen to our business."

The platform's largest districts ended up buying licenses to roll out to teachers, though it also began offering its software for free in order help out educators. "These people were just trying to survive," Jones said.
"We saw a lot of these schools go back in person to some kind of hybrid environment. They were using Formative way more. I think we discovered that this was not only a perfect solution in a Covid world, but it's probably even a better solution in the post-pandemic world," he said.
"About the only good thing about Covid is that teachers now really do feel very comfortable using technology in their classrooms," Jones added.
For reprint and licensing requests for this article, CLICK HERE.