20 in Their 20s: William Stringer
Monday, June 14, 2021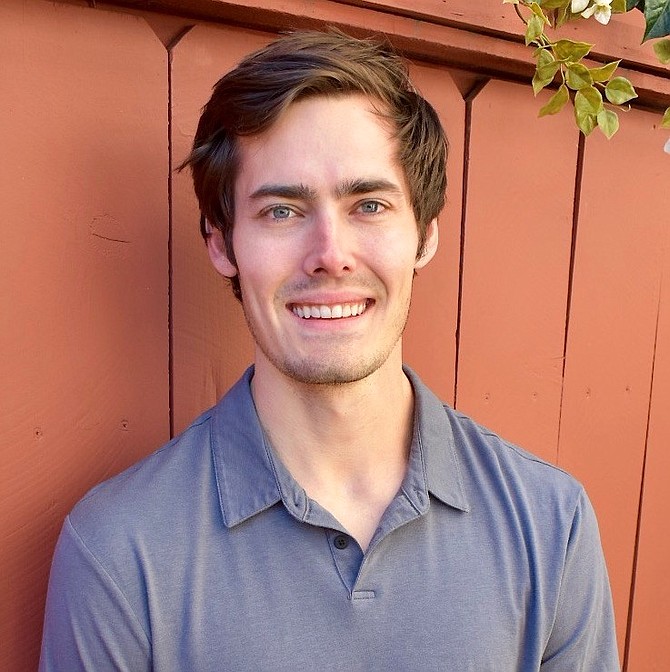 William Stringer, 29Company:
Chisos Capital Management
Title:
Co-Founder and Chief Executive
Business:
Investment company for early stage entrepreneurs
Founded:
2020
Location:
Santa Monica
Employees:
7
Funding to Date:
Raised $550,000 pre-seed operating capital and $500,000 for Fund I. Currently raising a $10 million Fund II
What led you to start this business?
I wanted to start a business but needed a small amount of capital to cover early legal costs and other startup expenses. As I dug deeper into the world of funding options for early stage entrepreneurs, I noticed a very large opportunity to provide smaller checks to cover early business expenses.
How are you funding the business?
In 2020, we raised a $550,000 pre-seed round of capital from friends, family and angel investors to cover legal bills, pay contractors and to make a few pilot-
program investments. We're currently raising our seed round through a platform called WeFunder.com that allows anybody to invest in our company regardless of their status as a professional investor. 
Are there advantages or disadvantages to starting a business in your 20s?
I would say yes to both. In your 20s, you typically have fewer responsibilities and more time to dedicate to building a business. Oftentimes, you've got a blind optimism that will keep you moving forward even as obstacles continually pop up. I imagine the disadvantages could be the lack of experience in a given field. 
How has the pandemic affected your business?
Chisos was launched right at the start of the pandemic, so we've been remote since the first day. We've also had to develop very clear communication skills as a remote team. On the flip side, sharing a beverage or meal and having time for small talk really strengthens a relationship. 
How are you and your team working?
Fully remote. Not a single team member is in the same city today. We may get a small co-working space soon, but we don't plan on having any type of central headquarters. 
Where do you go for advice regarding your business?
I'm lucky enough to have built a strong network of business professionals in my former role on the investment team at a Texas family office. I have a deep bench of people I can call or email for general business advice. Chisos has also assembled an impressive advisory board that's been instrumental in our success to date. 
Where do you go for professional services such as legal help, accounting, etc.?
Our business is on the more legally complex side of the spectrum, so we've got four different legal teams that help us on everything from securities law to tax law. Reliance Law Group in downtown has been with us from the beginning. 
Does social responsibility play a role in your business?
Yes. The stats on who receives funding are abysmal. What we've created is a step toward changing those stats and empowering entrepreneurs anywhere, no matter their demographic or geographic status. 
Do you feel that your business is particularly tailored to Los Angeles?
I think L.A. is a hotbed of entrepreneurial talent. Technology, media, space, agriculture and clean tech. Our goal is to find and invest in entrepreneurial talent and help them grow their business. 
What do you do for fun?
Get outdoors. That is one of the biggest reasons my wife and I moved to L.A. I can get to four mountain ranges, the beach and multiple city parks within one to two hours. Hiking and camping are two things that really help me decompress. 
Keep reading the 2021 20 in Their 20s Special Report.
For reprint and licensing requests for this article, CLICK HERE.