20 in Their 20s: Manny Adler
Monday, June 14, 2021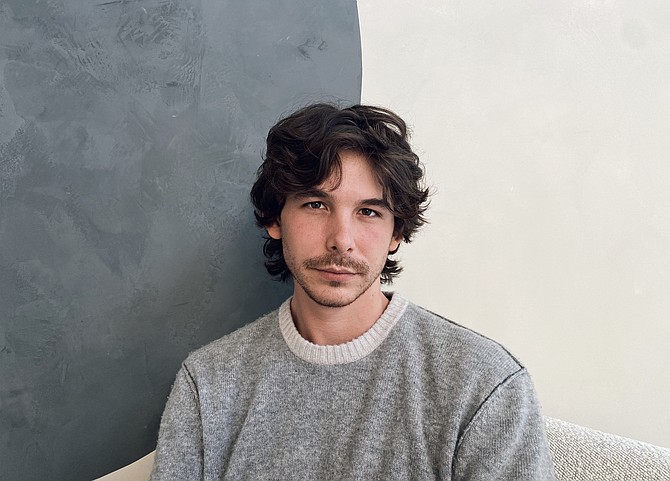 Manny Adler, 29
Company: Snap Inc.
Title: Manager, Music Strategy and Programming
Business: Social media
Location: Santa Monica
Employees: More than 4,000 
How did you get involved with Snap? 
I joined Snap in 2015 because I saw the impending power that technology and social platforms would have on the music industry. Before Snap, I worked at Rick Rubin's studio. I felt producing was my best chance at helping more people get great music. As I looked back at the history of music, I realized that the distribution formats had just as big an impact. Today, streaming has undoubtedly impacted the way music is created and discovered. I understood that the next format poised to impact music was social, and I wanted to make sure that as a musician and producer myself, we were represented in the conversations shaping this new format.

What has your experience been like in the tech industry so far in your career? 
I have always looked at Snap not as a social media company, but as a company focused on building products that make communication between close friends and family easier, more expressive and more fun. Music recommendations from friends and family are a valuable form of discovery, so adding music to the conversations that happen on Snap seemed like a natural fit. I believe tech platforms can offer amazing opportunities to artists, and I am grateful to work with one that has a focus on empowering people to express themselves.

How has the pandemic affected your role and how have you adjusted? 
The pandemic accelerated trends that we were aware of and excited about. Mainly, the importance of helping artists connect directly with their fans. Without live shows, the use of platforms to connect with and speak directly to an audience became even more critical. Snapchat offers an opportunity to maintain an organic, creative presence. With our Sounds product, we have been able to license music and compensate artists for the use of their songs on the platform. Now, songs can be shared between friends on Snap, creating new opportunities for revenue and marketing for artists of all sizes.

Where do you go for advice regarding your industry?
I have a respect for the past and so enjoy understanding the history of how things came to be today. Awareness of why and how something started often helps inform an understanding of where and how things may go, and I think that is helpful in an industry that is constantly focused on innovation and forward motion. I enjoy the fact that the tech industry is always focused on what is next, and I see parallels to other creative industries in that way.

What do you do for fun? 
Outside Snap, I … produce emerging artists, play piano and golf.

Keep reading the 2021 20 in Their 20s Special Report.
For reprint and licensing requests for this article, CLICK HERE.