20 in Their 20s: Mai Bui
Monday, June 14, 2021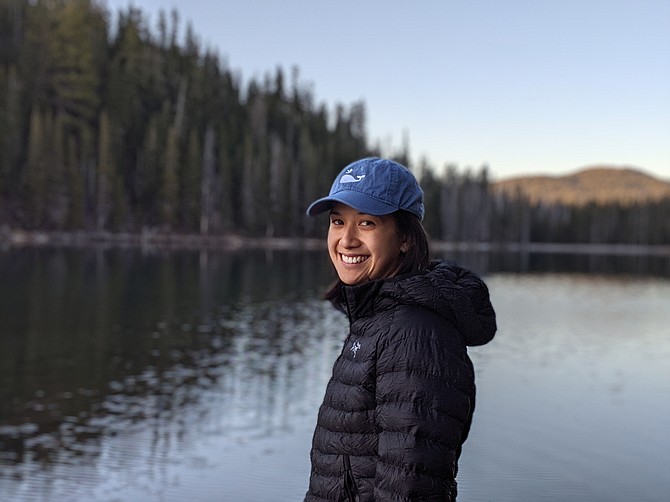 Mai Bui, 28Company
: Quarter20
Title: 
Founder and Chief Executive
Business:
Software to modernize manufacturing
Founded:
2020
Location:
West Los Angeles
Employees:
4
What led you to start this business?
Prior to business school at UCLA, I was a mechanical engineer, where I found several processes associated with product development wasteful and repetitive. It was so strange to be building the most technologically advanced devices using these antiquated procedures. I founded Quarter20 to modernize the manufacturing industry and build the tools I wish I had as an engineer.
How have you funded the company?
The initial development is funded through a general grant of $15,000 from UCLA Anderson School of Management and self-funding. We aim to fundraise a pre-seed round later this year from tech and manufacturing-focused funds to build our V1 product, which is a software platform to write work instructions for manufacturing.  
What are the advantages to starting a business in your 20s?
The biggest advantage is having relatively limited responsibilities. I can afford to take this entrepreneurial leap as I only have to support myself. However, the biggest downside to my age is that I have relatively little industry experience, which can be tricky to navigate while building a niche industry product. My advice to others who are in such a space is to leverage the experience and expertise of others — advisers who are powerhouses in the manufacturing field have been critical to getting us to this stage.
How has the pandemic affected your business and how have you adjusted? 
The pandemic has not affected the business at all. If anything, it has made more potential customers eager to sign up for our product as remote work has made manufacturing that much more challenging.
Where are you and your team working?
Our team is currently fully remote.
Where do you go for advice regarding your business?
Through my MBA, I have been lucky enough to have the support of amazing advisers and champions who specialize in manufacturing, software development and startups. Every person has been so generous with their time and free-
flowing with their advice, and I would not be able to be building such a complex product without their help.
Where do you go for professional services, such as legal help, accounting, etc.?
I have been able to leverage the support of the UCLA Anderson Venture Accelerator to gain access to professional legal and accounting help.
Does social responsibility play a role in your business?
Corporate social environmental responsibility is actually at the foundation of Quarter20. We are founded on the principle that hardware should be a more sustainable industry, and through our platform, we can change the way in which products are created to be less wasteful.
Do you feel that your business is particularly tailored to the Los Angeles market?
There are a growing number of hardware companies in L.A. across a variety of industries, including consumer electronics, aerospace and food. It makes sense to use this fast-growing ecosystem as our beachhead customer and grow with the industry. It also doesn't hurt that L.A. has several manufacturing facilities.
What do you do for fun?
I love being outdoors. This year, I am taking three weeks to hike the John Muir Trail, from Yosemite to Mt. Whitney. I am also a ballroom dancer and have choreographed performances for 40-plus dancers.
Keep reading the 2021 20 in Their 20s Special Report.
For reprint and licensing requests for this article, CLICK HERE.