20 in Their 20s: Colton Pace
Monday, June 14, 2021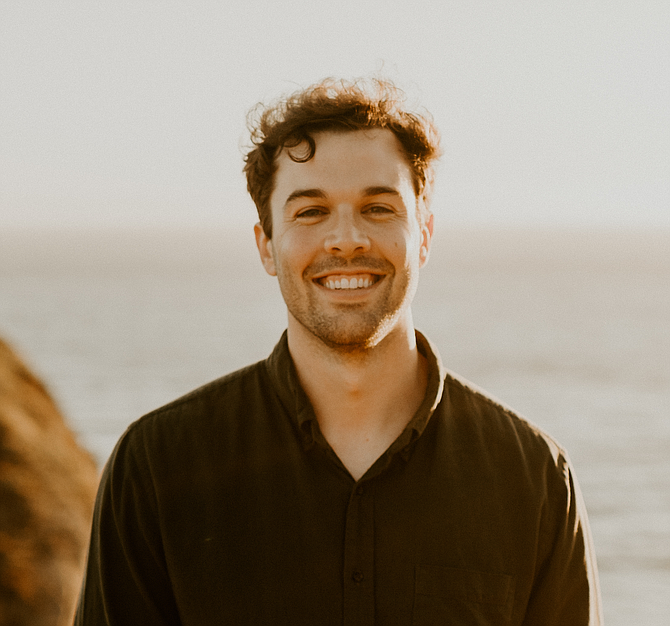 Colton Pace, 27Company
: RealAppeal Technology Solutions Inc.
Title
: Co-Founder and Chief Executive
Business
: Property tax help
Location
: Santa Monica
Employees
: 5
Financials
: NA, but the company said customers are up by a factor of five month over month
What led you to start this business?
I'm at UCLA Anderson right now, and I came to business school to start this company. Prior to business school, I was an asset manager. I saw the way sophisticated real estate investors treat their portfolio and manage their expenses, and one of those expenses in real estate is property taxes. There are certain processes — property tax appeals, property tax exemptions — that sophisticated real estate investors typically go through every single year, and it's something that the common homeowner or the SMB (small-business) property owner doesn't necessarily know about. It's a process that technology can really help. As a previous tech investor, I saw this opportunity, and I've been beta testing this for years now and built the team around me to go after this opportunity. It's beyond just helping property owners with their property taxes; it's also leveling the playing field. Property taxes are a complex issue, but by corporations and more sophisticated owners reducing their tax burden, they are essentially shifting the tax burden onto people who don't do these things ... and people are overpaying because they are not taking advantage of opportunities available to them.
How do you fund your company?
Entirely bootstrap to date. I've put in my own money, and I have two co-founders, and we have all put in a little bit of money. We've won a couple of competitions; things like that help us fund (it). And it's a very profitable business. We're also funded with our revenue in addition to potentially raising a round of financing very shortly. ... We're focusing on growth rather than profitability and are investing pretty much everything we can and help as many customers as possible.
Are there advantages to starting a business in your 20s?
This is the time to take a risk. That's the advantage. ... Now is the time when I don't have as many people that I need to support, and that's my mental space. This is the time I can take a risk. If I was speaking to a younger me, I would say start a company even earlier.
How has the pandemic affected your business and how have you adjusted?
Covid is a terrible thing, but it's fantastic for our business for a number of reasons. One, property owners and homeowners are more cash-strapped than they've ever been before. Our marketing materials saying we can save you (an average of $1,457) on your property taxes is very compelling to them right now. Two, the volatility in real estate both going up and going down is good for the business. Office, retail, multifamily and commercial properties are valued based upon income, which means that over the last year, the value of those properties has gone down, meaning you should use our service for all those properties. On the other side, residential markets are on fire, and they are going up like crazy, but not all homes are going up at the same rate, which represents another opportunity for us and our service to help people make sure they are not overpaying on their property taxes and only paying what's fair.
Where do you go for advice regarding your business? Do you have any mentors?
Tons of mentors. If it wasn't for mentors, I wouldn't be where I was today. Old bosses, past colleagues, just people I respect, CEOs, founders I've been introduced to ... people who have gone before me.
Where do you go for professional services such legal help, accounting, etc.?
Pretty much everything (is done) in house. We do have legal help just because we are looking to close our seed financing imminently, so we need a legal team to help us there, and they've been incredibly helpful. Beyond that, everything is us. We wear a lot of hats.
Does social responsibility play a role in your business?
100%. That's part of the mission, to make property taxes fair for everyone.
What do you do for fun?
I love the ocean. That's one of my favorite things about being in L.A. It's why we're on the Westside. We have meetings on the beach. I got a quarantine puppy ... and she takes up a lot of my time. So, you can catch me at dog parks probably every day.
Keep reading the 2021 20 in Their 20s Special Report.
For reprint and licensing requests for this article, CLICK HERE.