Decron Buys Arizona Property for $65 Million
Friday, June 11, 2021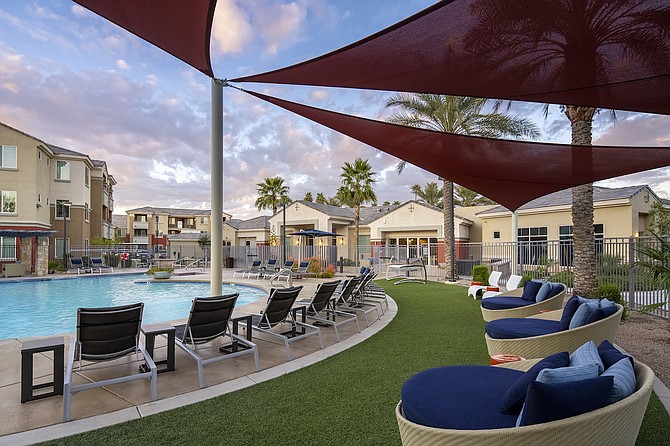 Mid-Wilshire-based Decron Properties Corp. has acquired a 194-unit multifamily building in Tempe, Ariz. for $64.8 million.
The property, located at 1221 Broadway, was completed in 2015 as a garden-style community with 10 two- and three-story buildings. The community has studio, one-, two- and three-bedroom units. They are an average of 940 square feet.
The community has a pool and deck with a spa and canopies, an outdoor kitchen and a clubhouse with an entertainment area.
It's Decron's second acquisition in the greater Phoenix area in the past six weeks.
In May the family-owned company entered the market with the $96.2 million purchase of a 278-unit multifamily property known as the Broadstone Rio Salado.
Decron had previously set a goal to acquire 1,000 units in the Phoenix area in 12 to 24 months. Its total portfolio is now 9,000 units.
"Our aggressive approach in acquiring assets in the Phoenix MSA is fueled by our strong belief in the market's excellent multifamily fundamentals which continue to attract Fortune 500 firms from multiple industries, creating strong job and population growth," David Nagel, Decron's chief executive, said in a statement. "With these two acquisitions we have quickly established a significant footprint in the Phoenix market and plan to search out and acquire additional assets that will fortify our position in the market."
Phoenix has been one of the top five cities in the U.S. for job growth since 2017, according to Decron. Its population has grown 20% in 10 years.
The North Tempe area, where 1221 Broadway is located, is near offices of Intel Corp., Amazon,com Inc., JPMorgan Chase & Co., Freedom Financial Network, Northrop Grumman Corp., SAP, State Farm Cos. and Bank of America Corp.
A 10-million-square-foot development under construction in the area, known as the Novus Innovation Corridor, is expected to bring 34,000 new jobs to the market.
"The property's stellar location, combined with the ongoing need for high-quality, multifamily assets to meet the demand of a growing population, made it an ideal opportunity for Decron," Nagel said in a statement.
For reprint and licensing requests for this article, CLICK HERE.