Red 6 Raises $30 Million for AR Military Training
Tuesday, June 1, 2021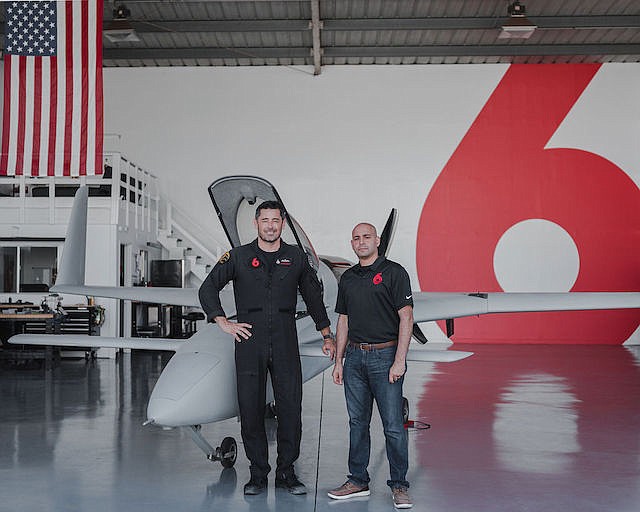 Santa Monica-based Red Six Aerospace Inc. closed a $30 Million Series A round to fund the company's augmented reality training technology.

San Francisco-based Snowpoint Ventures, an existing investor, contributed $25 million to the round. The additional $5 million came from unnamed "existing and new investors," the company said in its June 1 announcement.

The funding gives Red 6 a $130 million valuation, according to the company. The round allows Red 6 to continue to build its technology and military training capabilities.

"Our goal is to close the national security gaps through investments and operational expertise," Doug Philippone, co-founder of Snowpoint Ventures, said in a statement. "Red 6 is building something truly extraordinary and they are a natural fit."

In March, Red 6 closed a funding round of $7 million in the form of a simple agreement for future equity, which gives its investors the rights to a stake in the company in the future.

Founded in 2018, Red 6 specializes in creating what it calls "airborne tactical augmented reality systems." These realistic synthetic military training environments use a mix of augmented reality and artificial intelligence, as well as indoor and outdoor space, according to the company's website.
 
Red 6 said its goal is to address the U.S. military's pilot shortage and "overextension of resources" that are necessary to train pilots. Daniel Robinson, founder and chief executive of Red 6, has experience as a former Royal Air Force Tornado pilot and graduated from the Fighter Weapons School in the United Kingdom.

"Red 6 is harnessing Augmented Reality to address the urgent demand for more efficient and effective fighter pilot training needed to face today's national security challenges," Robinson said in a statement.
For reprint and licensing requests for this article, CLICK HERE.