Osmose Utilities Signs Lease in West Covina
Monday, July 26, 2021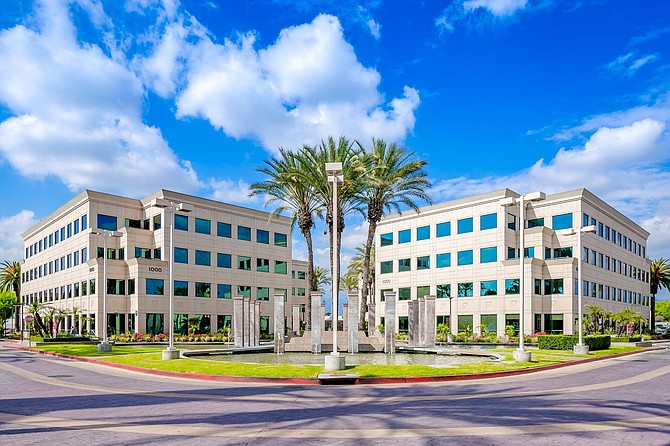 Atlanta-based Osmose Utilities Services Inc. has signed a lease for roughly 6,000 square feet at The Lakes in West Covina.
The space, at 1050 Lakes Drive, will be Osmose Utilities' first office in the Los Angeles area.
The office will be used by engineers, wood scientists, field technicians, sales team, administration as well as to conduct training.
Atlas Capital Advisors' Serge Vishmid represented Osmose Utilities in the lease. Newmark Group Inc.'s Taylor Ing, Drew Sanden and Scott Maples represented the landlord, Oaktree Capital.
"Osmose Utilities opened this location to support its recent growth on the West Coast," Vishmid said in a statement. "This facility is ideally located near numerous freeways, providing convenient access to communities across Southern California. Additionally, Osmose Utilities was attracted to the numerous onsite and nearby amenities, as well as the secure parking for its fleet of trucks."
The company is expected to move in this fall. The lease is for five years.
The San Gabriel Valley saw an office occupancy of 13% during the second quarter, down from 15.2% the previous quarter, according to data from Jones Lang LaSalle Inc.
During the quarter asking rents for Class A office space was $2.55 a square foot, up 4 cents over the previous quarter, according to JLL data. Nearly 158,000 square feet was absorbed into the market, the most of any market within L.A.
Osmose Utilities was founded in 1934. The company provides infrastructure support services for electric and telecommunications utilities.
Last year, it acquired Provincial Pole Specialists Inc. and sister company Central Pole Inspection and Maintenance Inc., expanding Osmose Utilities' offerings in Canada.
For reprint and licensing requests for this article, CLICK HERE.