Fifth Wall Co-Leads $80 Million Raise for Sundae
Monday, July 26, 2021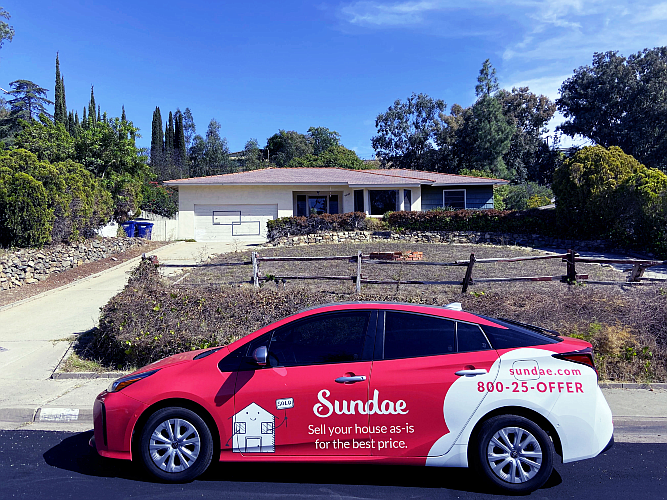 Marina del Rey-based Fifth Wall Ventures Management has co-led an $80 million raise with Sundae Inc., a real estate marketplace that sells downtrodden homes.  
Josh Stech, chief executive of San Francisco-based Sundae, said funds from the raise will be used to expand Sundae's marketplace beyond the 14 cities where it operates now.
 
Following a $36 million Series B fundraise in December, Sundae expanded beyond California to Atlanta, Dallas, Houston, San Antonio, Salt Lake City, Denver, and the Tampa and Jacksonville markets in Florida.

The company is looking to enter other major urban markets, but Stech declined to discuss which ones.
 
The latest raise brings Sundae's total funding to $135 million.
Stech, who said Sundae competes in as the "homes that need love segment," declined to disclose the company's valuation as Sundae is still in an embryonic stage of growth since its launch in January 2019.

The homes Sundae lines up for sale aren't included on the multiple listing services used by realtors. Instead, these properties are pitched to investors and developers who bid on them after registering with Sundae.

"Our goal is displacing wholesalers who exploit desperate or uninformed sellers and lock them into a contract, which they turn around and assign to a property investor at a steep profit," Stech observed.

"The tens of thousands of dollars in lost equity that goes to a wholesaler could mean the difference between paying off debts or having enough money to retire," he said.
Sundae is a marketplace that connects sellers directly to a few thousand vetted property investors on Sundae's website, cutting out the predatory middleman through a transparent and competitive offer process that ensures homeowners get a fair price and keep more of their equity, Stech said. 
For reprint and licensing requests for this article, CLICK HERE.