Clearlake to Buy BakeMark, Maker of Iconic Pink Donut Boxes
Monday, July 26, 2021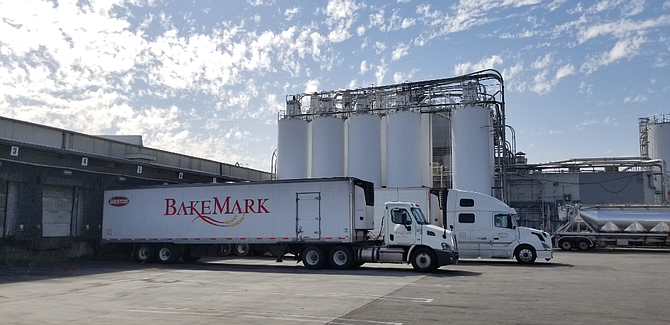 Santa Monica-based Clearlake Capital Group has agreed to acquire BakeMark USA, one of the largest manufacturers and distributors of bakery ingredients, products and supplies in North America.

Clearlake agreed to buy Pico Rivera-based BakeMark from London-based private equity firm Pamplona Capital Management, which bought BakeMark in 2017 from CSM Bakery Solutions.

Financial terms of the transaction were not disclosed.
BakeMark, which was founded in 1892, employs about 1,000. It's considered one of the largest employers in Pico Rivera and the largest supplier of bakery ingredients in North America. The company operates five manufacturing sites and 29 distribution centers across the continent.

"We are thrilled to partner with BakeMark and support the company in its next stage of accelerated growth," José Feliciano, co-founder and managing partner of Clearlake Capital, said in a statement.
 
"We are eager to support the management team and bring together all of Clearlake's available resources to drive value creation, accelerate organic growth, and create an industry consolidation platform," he added.

One of BakeMark's brands also is known as the supplier of pink boxes used by many donut shops locally.

The pink boxes reflect the donut industry's unique role in Los Angeles County, which is known as the donut capital of the world, given that there are more than 600 donut shops, according to a Los Angeles Times story from 2017.
 
BakeMark supplies baking ingredients to more than 5,000 customers in the L.A. market, ranging from supermarkets and donut shops to independent bakeries.
The boxes' story, which was confirmed by a BakeMark spokesman, began more than four decades ago when a donut shop owner asked that a predecessor business to BakeMark provide cheaper boxes than standard white cardboard to pack donuts in.
The company found leftover pink carboard stock and formed a 9-by-9-by-4-inch container with four semicircle flaps to fold together. People in the business refer to the box today as 9-9-4.

 "It's the perfect fit for a dozen doughnuts," said Jim Parker, BakeMark's president and chief executive, in the article.

BakeMark serves about 1,200 suppliers and 19,000 customers across the United States and Canada.
 
BakeMark offers products through its exclusive brands, including Westco, Trigal Dorado, Best Brands, BakeSense, BakeQwik, C'est Vivant and Sprinkelina. 
For reprint and licensing requests for this article, CLICK HERE.