Koreatown Properties Sell for $24 Million
Thursday, July 8, 2021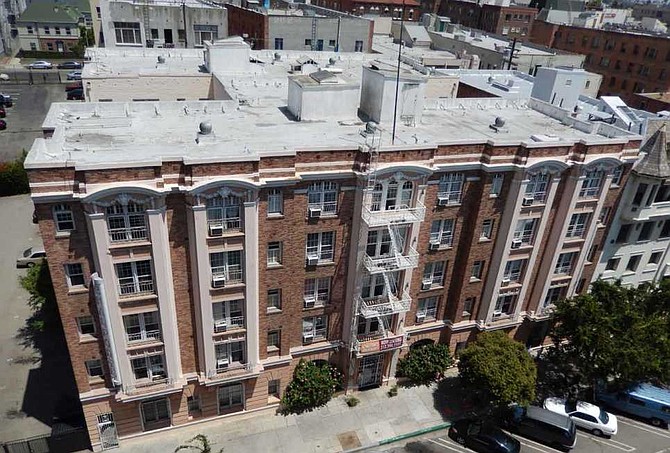 A pair of mid-rise multifamily buildings in Koreatown has sold for $23.6 million.
Prana Investments Inc. purchased the properties at 720 S. Normandie Ave. and 709 S. Mariposa Ave. from Koreatown-based Jamison.
The properties have a total of 101 units and were 95% occupied at the time of the sale.
The sale also included a development site at 715 S. Mariposa Ave. that is approved for 44 units.
Berkadia's Brent Sprenkle represented the buyer and the seller.
"The buyer was attracted to the property because it is located in a qualified opportunity zone, has very high-density zoning (R5 and height district 2) and the purchase included an approved development site for 44 units," Sprenkle said in a statement. "This allowed the buyer to execute on a business plan involving the opportunity zone."
Opportunity zones became federal law in 2017. They provide tax benefits to investors, allowing them to defer taxes on capital gains by investing in opportunity zone funds. The program aims to encourage development in economically distressed areas.
The sale is the biggest multifamily transaction in Koreatown so far this year, according to records from CoStar Group Inc.
Other recent sales in the area include the April purchase by an individual purchase of two multifamily properties totaling 95 units for $18.8 million. The properties are the Seven Lions Apartments, a 55-unit complex at 3715 W. 1st St., and the Palomino Apartments, a 40-unit property at 260 S. Mariposa Ave.
And in June the La Bertha Apartments at 960 S. Oxford Ave. sold for $13.1 million. K3 Holdings purchased the 73-unit property.
For reprint and licensing requests for this article, CLICK HERE.