Quentin Tarantino Buys Vista Theatre
Tuesday, July 6, 2021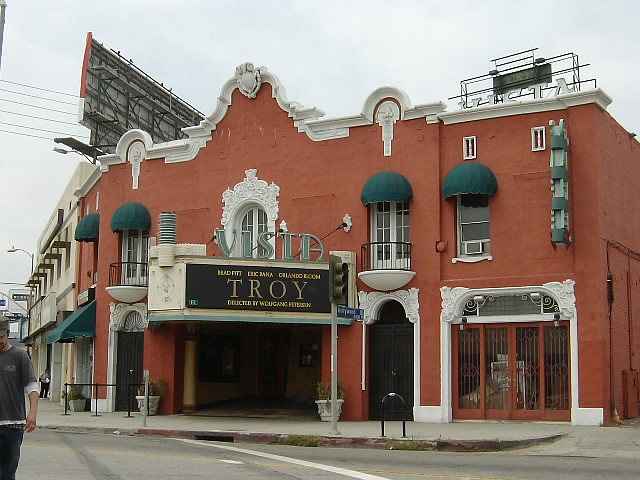 Quentin Tarantino has purchased the historic Vista Theatre on Sunset Boulevard in Los Feliz.

The "Pulp Fiction" director said during an episode of Dax Shepard's "Armchair Expert" podcast that aired July 5 that he plans to reopen the theater around Christmas.

The Vista Theatre is the second Los Angeles movie theater in Tarantino's portfolio after the New Beverly Cinema, which reopened in June after being closed for more than a year due to the pandemic.

"It's not going to be like the New Beverly. The New Beverly has its own vibe," Tarantino said during the podcast. "The Vista is like a crown jewel kind of thing. We'll show older films, but they will be like older films that can hold a four-night engagement."

First opened in 1923 for both vaudeville acts and films, the Vista is a 400-seat, single-screen theater. Tarantino said that like the New Beverly, all movies at the Vista will be shown exclusively on film.

The Vista Theatre had been owned by Lance Alspaugh since 1997. Alspaugh also owns the Los Feliz 3 Cinemas and Village Theatres in Coronado as part of his Vintage Cinemas group.

Tarantino said the Vista Theatre will show new movies along with older ones.  

"It won't be a revival house," he said. "We'll show new movies that come out, where they give us a film print."

The Vista Theatre  appeared as a location in the 1993 film "True Romance," which was written by Tarantino.
For reprint and licensing requests for this article, CLICK HERE.