Chernin Group-Backed Goldin Auctions Partners With Barstool Sports
Tuesday, July 6, 2021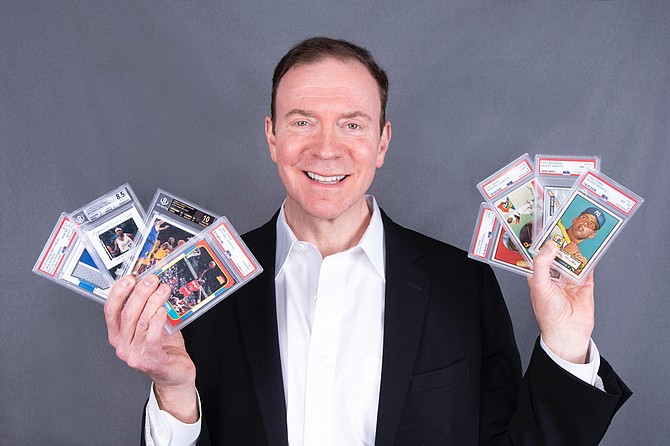 An investment by The Chernin Group's private equity firm in collectible and trading card company Goldin Auctions is taking a new twist.
Playa Vista-based Chernin Group's TCG Capital Management in February 
invested $40 million in Goldin Auctions, a Runnemede, N.J.-based marketplace for collectibles and trading cards.
 
That stake in Goldin Auctions now brings The Chernin Group full circle on a major investment it made more than four years ago in New York-based Barstool Sports.
 
On July 6, Goldin Auctions announced a partnership with Barstool Sports, an irreverent, ESPN-like sports talk streaming website once owned by The Chernin Group. Barstool Sports produces blog posts, podcasts, social media and live events.
 
The digital content agreement between Goldin Auctions and Barstool Sports comes amid record growth in the collectibles industry that began during the pandemic and has continued as the Covid-19 crisis has eased.
 
Goldin Auctions generated more than $100 million in revenue last year and more than $220 million so far this year — and the company is profitable, according to Sam Farber, who spent more than a decade at the NBA developing digital content before joining Goldin to bolster the company's content strategy.
 
At the core of the Goldin-Barstool partnership is content that will be developed along with merchandise ideas to help integrate Barstool's fanbase more deeply into the collectible community, Farber said in an interview.
 
The two companies are already working together on an auction for sports memorabilia — quite likely collectibles from NBA player Kobe Bryant, Farber said. Memorabilia from Angels baseball star Mike Trout will also become available at a planned August auction.
 
 "We're investing significantly in creating new experiences and engaging content across platforms," he said.
 
In May, Goldin Auctions sold a T206 Honus Wagner baseball card for $3.7 million and a 1997 Michael Jordan autographed Game Jerseys card for $2.1 million. The earliest known game-worn Kobe Bryant jersey was snapped up for $3.69 million -- the most ever paid for an NBA jersey, according to Farber.
 
Barstool's ascension accelerated in 2016 when The Chernin Group purchased the company for between $10 million and $15 million. 
The firm later pumped another $15 million into the brand.
 
In January 2020, Penn National Gaming Inc. took a 36% stake in Barstool Sports for $163 million — $135 million in cash and $28 million in nonvoting convertible preferred stock. 
In return, Penn National received exclusive rights to use the Barstool brand in its sports-betting products in a deal that valued Barstool Sports at $450 million.
 
Goldin Auctions has been beefing up it senior executive positions this year, including bringing on Ross Hoffman, who has held senior positions at Twitter, Google and Headspace, as its new chief executive.
 
Other new execs include Farber, who joined in April; John Venuto, former head of global strategy and operations with Uber, who came on board as head of growth in June; Josh Lee, previously head of finance at Pegasus Tech Ventures, who joined as head of finance and business operations; and Moraa Gekonge, who ran operations for food company Misfits Market, who joined the company as head of operations and supply chain.

For reprint and licensing requests for this article, CLICK HERE.