Relativity Space Plans Expansion in Long Beach
Monday, July 5, 2021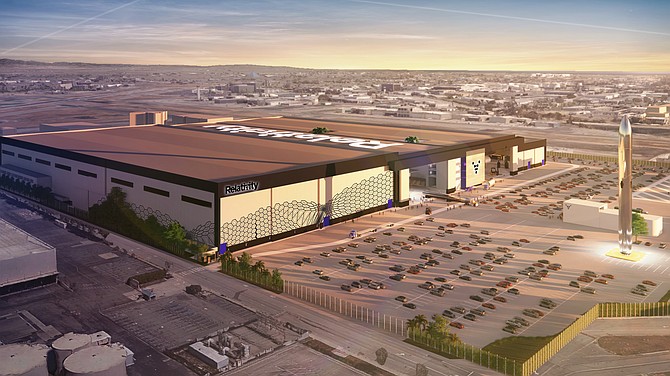 Relativity Space Inc. is expanding its footprint in Long Beach, signing a 16.5-year lease for a 1 million-square-foot factory property that will also serve as the company's headquarters.
The company announced the deal on June 30. It declined to comment on the cost of the lease.
The 93-acre site will have the capacity to accommodate more than 2,000 employees, a laboratory and a mission control center. It will also include room for what Relativity said will be "dozens" of Stargate 3D printers to scale production of the company's Terran R rocket — a 216-foot-tall, 16-foot-diameter spacecraft.
Relativity is expected to move into the new site in January 2022. The company will continue to use its current facility to produce its smaller Terran 1 3D-printed rockets, which are designed to deploy small satellites.
"Relativity is a fierce and growing leader in our world's space economy, and we're proud they chose Long Beach as home," Long Beach Mayor Robert Garcia said in a statement.
The announcement follows a year of rapid growth for Relativity. The company closed a $650 million Series E funding round for the development of the Terran R in mid-June.
The round was led by Boston-based investment manager
Fidelity Management & Research Co. and attracted investment from celebrities, including Mark Cuban and Jared Leto.
For reprint and licensing requests for this article, CLICK HERE.