Kennedy Wilson Launches $1.5 Billion Joint Venture
Monday, July 5, 2021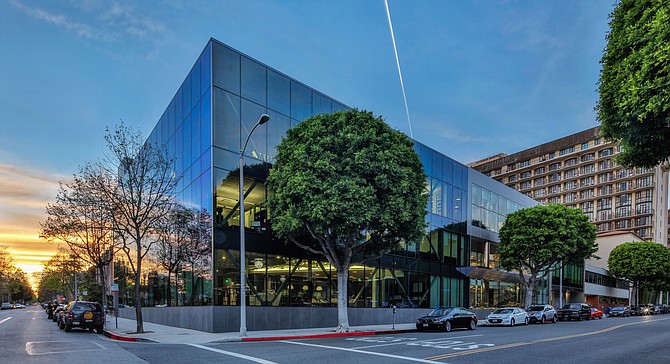 Beverly Hills-based Kennedy Wilson Holdings Inc. has launched a $1.5 billion multifamily platform with a global institutional investor as a joint venture partner.
The venture between Kennedy Wilson and the unnamed institutional investor will acquire and manage multifamily communities in the Western United States.
The platform is starting with an $800 million portfolio, including nine multifamily properties that were previously owned solely by Kennedy Wilson. The real estate investment company sold a 49% stake in some of its assets, so those properties would become part of the joint venture.
The venture is interested in core-plus assets and is looking to acquire an additional $700 million worth of properties. Kennedy Wilson will have 51% ownership of the joint venture.
Kennedy Wilson's sale of the 49% stake in the assets generated $254 million for Kennedy Wilson, according to the company. That includes $92 million in proceeds from refinancing some of the properties for the initial portfolio.
The money will be reinvested into acquisitions for Kennedy Wilson.
"We are honored to form a partnership with a prestigious, global investor to build our multifamily presence in targeted markets that offer residents relative affordability and a high quality of life," William McMorrow, Kennedy Wilson chairman and chief executive, said in a statement.
"We have a long track record of identifying multifamily investment opportunities across the Western U.S., and we are grateful to have a strategic partner that will enable us to expedite the growth of our multifamily business," he added.
Kennedy Wilson has been rapidly growing its multifamily portfolio. At the end of 2020, it had 30,000 units, and at the end of June the portfolio had increased to roughly 32,000 units.
In June, the company announced it had acquired three apartment communities with a combined 640 units for $143 million. The properties were purchased in separate transactions. Kennedy Wilson also acquired a fully entitled opportunity zone site where 240 units can be built.
All of the acquisitions were in Idaho, and the company plans to renovate the properties.
Last year, Kennedy Wilson also acquired 880 units across three multifamily properties for $198 million. The properties were located in Colorado and Arizona.
The most recent joint venture isn't the only one announced by Kennedy Wilson.
In December, the company said it had entered into a joint venture with Singapore-
based GIC.
Together, the companies will acquire and manage logistics properties in the United Kingdom. The venture may also expand to Ireland and Spain eventually.
The joint venture was launched with a $220 million portfolio of 18 assets in the U.K. They were previously wholly owned by Kennedy Wilson.
The joint venture is looking to add assets worth up to $1 billion. Kennedy Wilson has a 20% ownership stake of the joint venture and GIC has an 80% ownership stake.
For reprint and licensing requests for this article, CLICK HERE.