SpaceX Launches 20th Mission of 2021
Thursday, July 1, 2021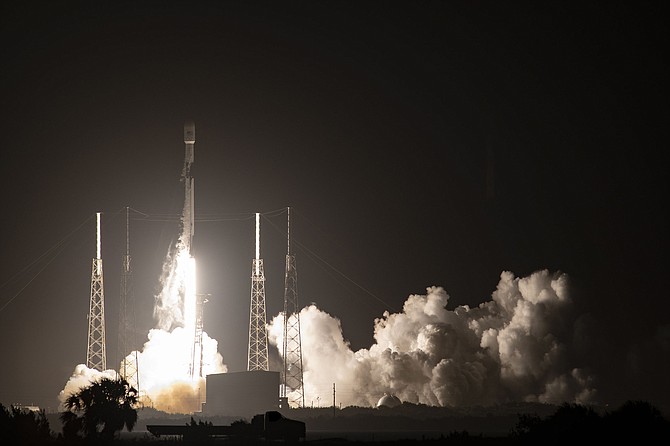 Hawthorne-based Space Exploration Technologies Corp. executed its 20th mission of the year, launching 88 satellites into orbit on June 30.
 
A SpaceX Falcon 9 rocket deployed 85 commercial and government satellites and three of the company's Starlink satellites. The mission was a part of SpaceX's SmallSat Rideshare Program, which was created to take multiple satellites into orbit during a single launch as a way to lower costs for customers.
 
The two-stage rocket took off at 3:11 p.m. EDT from Florida's Cape Canveral Space Force Station. 
The satellite payloads were deployed about 58 minutes after liftoff, while the rocket's
 first stage touched down on a nearby landing pad, marking the company's first landing on land this year.

It's the second mission for SpaceX's SmallSat Rideshare Program, which began two years ago. The first launch took place in January, deploying 143 satellites into orbit.
 
The mission was also the company's second launch into polar orbit from the Space Launch Complex 40 at Cape Canaveral. The launch was the third polar orbit flight since 1969, all of which were led by SpaceX.
 
The launch was originally slated for June 25, and it was pushed a second time just minutes before liftoff on June 29 after a wayward aircraft flew into the rocket's airspace.

For reprint and licensing requests for this article, CLICK HERE.