West Harbor Capital Is Determined to Grow Its Industrial Portfolio
Monday, January 25, 2021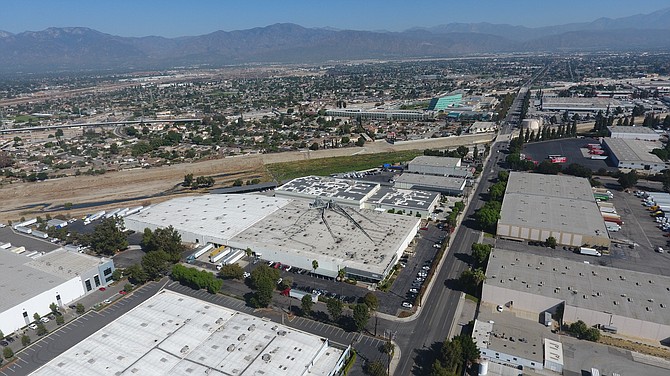 Torrance-based industrial real estate company West Harbor Capital is on a mission to build its portfolio.

To aid its growth, the company recently closed a joint venture and a private capital fund, the WHC Value Fund. 

Eric Ruehle, who co-founded West Harbor Capital in 2017 with Adam Deierling, said the company is focused on value-add opportunities in Southern California because of "continued growth in the logistics space near urban and high-density population centers and the ports."

West Harbor Capital takes older manufacturing buildings, he added, "and repositions them to work for today's tenants." 

Even prior to the Covid-19 pandemic, West Harbor Capital was looking to grow after selling its first batch of buildings, which the company had renovated over the past few years.

"Going into 2020, we were focused on acquiring properties," Ruehle said. "We have a network or a group of project investors that we've acquired assets with since 2017. Seeing the wave of demand coming in and the changes in our business, we set out to raise a private capital fund."

That wave of demand, Ruehle said, came as Covid further accelerated the shift from traditional retail to ecommerce.

In December, West Harbor Capital finalized a joint venture partnership with an institutional investor that the company declined to name. The partnership, Ruehle said, will allow the company "to go after higher value ... acquisitions and grow our platform overall."

The company also created a fund of an undisclosed amount to aid in its investments.
"The coupling well positions us to continue our growth," Ruehle said.

As part of that growth, the company recently added Nick Weisnicht as a partner and plans to add one or two other employees. 

In the next few years, West Harbor Capital plans to invest $250 million in the Southern California industrial market. 

Ruehle said the company expects to make $100 million to $150 million in new acquisitions in 2021.

Most recently, West Harbor Capital closed on an industrial facility at 705 Baldwin Park Blvd. in the City of Industry. Built in 2980, the 84,978-square-foot facility sits on 4.12 acres. It is fully occupied by Cenveo Worldwide Ltd. 

West Harbor Capital also has a ground lease on an adjacent 3.8 acres.
Ruehle added that 80%-90% of the acquisitions the company plans to make going forward would likely be off-market transactions where buyers can find more opportunities. 

Of the properties themselves, he said West Harbor Capital is targeting "vacant or soon to be vacant buildings where we can bring in a new tenant and take advantage of the demand of the marketplace from the logistics space."

Ruehle said the company takes older manufacturing buildings and repositions them to fulfill potential tenants' logistics needs. Sometimes this could mean tearing down and rebuilding parts of the buildings, creating more dock-high loading, adding parking or simply updating the facade.

So far, the company has held properties for shorter time frames, which Ruehle said could change as its partnership with investors grows. 

Another area of growth for the company is sale-leasebacks. In a sale-leaseback, the seller leases back the property. The arrangement allows the seller to continue operating out of the building but frees up cash to pay off debt or invest in the business. For buyers, the property has a lease already in place, allowing them to collect rent right away.

Ruehle said West Harbor Capital was interested in acquiring properties "all over" L.A, in addition to in other parts of Southern California. 

"I see ever-growing demand from tenants as more consumers shift to buying online," he said.

But it's not always easy to find properties to acquire.

"There's been a wave of investors who previously invested in other asset classes ... we are competing with a lot of new buyers who weren't in the industrial space 12 months ago," Ruehle said.
For reprint and licensing requests for this article, CLICK HERE.