Ordermark Scales Up Food Delivery Platform
Monday, January 25, 2021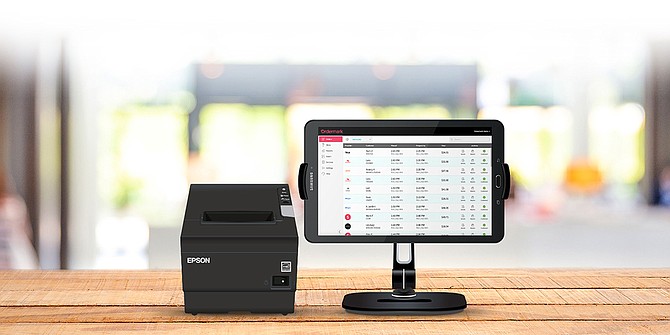 Long before the pandemic forced restaurants in Los Angeles and other cities to close their doors to indoor diners, Playa Vista-based startup Ordermark Inc. was helping restaurants shift their focus to delivery and takeout.

Launched in 2017, the company is the developer of a software-based tool that manages orders from delivery services like Grubhub Inc. and Postmates Inc. It's a product that has become all the more vital to restaurants juggling to-go orders and struggling to stay afloat without in-person diners.

"Since day one, our focus has always been on helping restaurants shift to digital ordering," said company co-founder and Chief Executive Alex Canter. "Especially for mom-and-pop restaurants, there's not a ton of great resources out there to make that transition."

Canter, heir to famous Los Angeles delicatessen Canter's, said he started the company with restaurant operators in mind.

"The foundation from the beginning has been, 'How do we make this easy for restaurants,'" he said. "How do we allow restaurants to do what they do best, which is cook food and crank out orders without thinking about logistics?"

That approach has been effective so far. The company said its platform has been incorporated into thousands of restaurants nationwide, and in October, Ordermark announced completion of a $120 million Series C funding round led by Softbank Vision Fund. 

Investor enthusiasm in the company has been spurred on by the rollout of Ordermark's virtual restaurant product, Nextbite, which the company introduced at the end of 2019.

Through Nextbite, restaurant brands can outsource food preparation to any restaurant with the kitchen space to take on additional orders. The company has launched 15 different Nextbite brands, including HotBox — a partnership with rapper Wiz Khalifa that gives customers the opportunity to order brisket ends, mac and cheese, and other Khalifa-approved items from nearby restaurants.

Canter said the Nextbite concept is ideal for restaurants with menus that don't translate well to takeout.

"Restaurants that are not well-designed for delivery are the ones struggling the most right now," he said. "Steak houses or fine dining or full-service restaurants — those are really hard to translate into a delivery-only model."

Nextbite gives these restaurants the opportunity to keep serving up orders while their usual patrons aren't dining out.

 "We have a Morton's steakhouse location in Houston running a couple of our brands out of the back of a fine dining kitchen," Canter said. "They're doing chicken sandwiches and grilled cheese."

Canter said Nextbite will continue to be 
an integral part of the company's business even after the pandemic. Restaurant operators, he said, understand the importance of maximizing orders throughout the day, and delivery-only options are a good way to do that.

"There are a lot of underutilized kitchens out there," he said. "Picture a coffee shop that's probably really busy in the morning shift when they get a ton of their volume. Then, after lunch, it kind of dies off. That's a kitchen that's sitting idle. We can come in and allow them to have a whole different order volume that they weren't getting before."

With the funding that the company pulled in last year, Canter said the company plans to double its staff in the year ahead and to explore expansion into new markets.
For reprint and licensing requests for this article, CLICK HERE.