Health Care Investors Pour More Money Into Fewer Companies
The 2021 Money Issue
Monday, January 25, 2021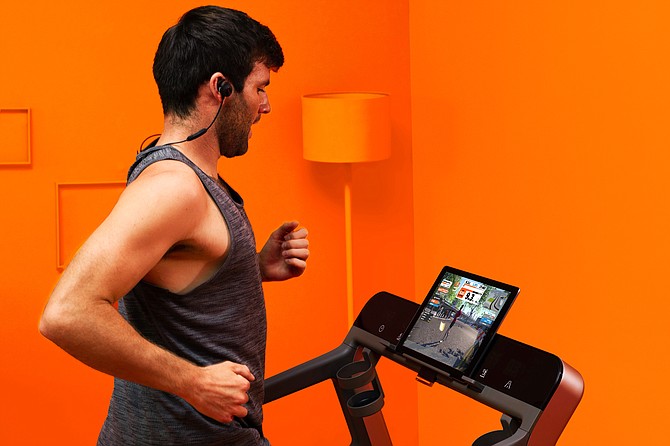 The Covid-19 pandemic has boosted overall investment in local bioscience and health care companies, but like so much else in the Covid era, the benefits have not been spread evenly.

Companies with an established track record — especially anything related to digital health — have seen a surge in both private equity and public market investment. 

Some pharmaceutical firms and other startups, however, have had a more difficult time attracting investment dollars.

"More established companies with later-round funding opportunities have been the big beneficiaries," said Ahmed Enany, chief executive of the Southern California Biomedical Council, a Westwood-based bioscience industry trade group. "But startups seeking early stage funding have had to wait."

This was borne out by deals tracked last year by the Biomedical Council in the Los Angeles County biomedical sector. According to a report issued earlier this month from the trade group, overall investment dollars surged to $1.2 billion last year, more than double the totals for each of the previous two years. 

But the number of companies receiving those investment dollars fell to 41 in 2020 from 46 in 2019 and 56 in 2018.

"There were fewer investments, but bigger deals," Enany said.

Leading the way were digital health companies, which saw nearly $1 billion in total investment last year, up more than eight-fold from $117 million in 2019.

"The pandemic shaved years off the adoption curve for digital health and telehealth approaches," said Chris Bostick, vice president with mid-Wilshire-based OCV Management, which focuses on late-stage venture investments in technology, life sciences and medical devices. 

Bostick said he is particularly on the lookout for "technologies providing a view of the patient 24/7 via sensors and digitally enabled biomarkers for doctors to make decisions outside of just the snapshot presented at an in-person office visit."

Nearly half of the $977 million in investment in Los Angeles-area digital health companies went to just one business: a $450 million fundraising round by Long Beach-based fitness tech platform company Zwift Inc. 

The company uses gaming technology to connect cyclists and runners into 3D computer-generated virtual worlds. New York-based private equity firm KKR & Co. Inc. led the investment round with help from London-based investment firm Permira as well as Specialized Bicycle Components Inc.'s venture capital fund and Zone 5 Ventures, both of Morgan Hill, among others.

Zwift's platform has been in demand in major European cycling markets, particularly France, Italy and Spain, company spokesman Chris Snook said.

"The demand for Zwift has been increasing year on year since we launched seven years ago; however, the pandemic certainly accelerated this growth," Snook said in an email. "We've not only seen increased demand from new subscribers, but there has been an increased use of the platform resulting in higher engagement on Zwift through 2020."

Other local digital health companies pulling in major investment dollars last year included Santa Monica-based mobile meditation app developer Headspace Inc., which raised $101 million, and Sawtelle-based telehealth company Get Heal Inc., which secured a $100 million investment from Louisville, Ky-based health insurance giant Humana Inc.

Headspace received two rounds of Series C funding, according to website Crunchbase. A pre-Covid round in February netted $53 million, and another round in June raised $48 million.

As for Get Heal, which does business as Heal, its July 29 announcement said Humana's investment would take the form of a partnership to increase home-based physician and telemedicine services to patients, expanding geographic service areas to include cities such as Chicago and Houston. The investment comes at a time when Heal has been ramping up its telemedicine services in response to the Covid crisis.

"Humana's investment and strategic partnership are an irreplaceable catalyst to make doctor house call-based primary care an affordable and effective reality for all Americans," said Nick Desai, chief executive of Get Heal.

Then there's Santa Monica-based prescription drug comparison price shopping platform GoodRx Holdings Inc., which raised about $20 million in private investment before it went public in September. 

And when the company did go public, GoodRx blew past all expectations to raise $1.1 billion, more than 10 times the original goal of roughly $100 million.

L.A.'s traditional biopharmaceutical companies saw much less investment in 2020. According to data compiled by the Southern California Biomedical Council, biopharma companies in Los Angeles County picked up $117 million in private investment last year, less than half the $267 million invested in the sector in 2019.

Here again, one company dominated: Agoura Hills-based A2 Biotherapeutics Inc., which is developing cell therapies for solid tumor cancer patients. In October, the company announced it had raised $71.5 million in Series B financing. The announcement said proceeds will fund the advancement of A2's T-cell module platform, as well as the clinical development and in-house manufacturing of three drug candidates.

Only a handful of other companies received more than $1 million in funding, according to the data from the Southern California Biomedical Council. "Covid did not really significantly impact the investment in this area, and what investment there was seemed to migrate toward Orange County," the council's Enany said.

He noted that investment in Orange County biopharma companies doubled in 2020 to $258 million.

The story was different for publicly traded biopharma companies in L.A. County, such as Pasadena-based Arrowhead Pharmaceuticals Inc. Arrowhead, which has been developing a platform of RNA-based drugs, saw its stock gain 21% on the year, closing on Dec. 31 at $76.73. That was on top of a four-fold runup in Arrowhead stock in 2019.

Part of what's been driving investor interest in biopharma stocks has been merger and acquisition activity, according to Sahak Manuelian, managing director at downtown-based Wedbush Securities Inc.

"There's been a tremendous amount of M&A, and investor sentiment is that M&A (activity) continues into 2021 with cheap interest rates and a lot of cash in this field," Manuelian said, noting that Arrowhead is an attractive acquisition target.

Looking ahead, biomedical industry experts and analysts see continued investment flows into local health companies, though maybe not as much as in 2020, especially for digital health companies. "We don't know if there will be the same level of enthusiasm for all of 2021," Enany said. "There could also be some drop-off in investment once a vaccine takes hold and life begins to return to normal."

Investors may also become a little more discriminating in the digital health technologies they commit to. "Just collecting data points is not enough," OCV Management's Bostick said. "You have to correlate with other data points to be able to predict behaviors and outcomes and then come up with treatment plans."
Keep reading the 2021 Money Issue.
For reprint and licensing requests for this article, CLICK HERE.