LABJ Insider: It's All About the Benjamins
Monday, January 25, 2021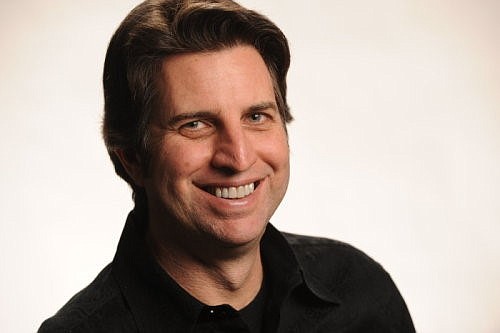 As you've no doubt noticed by picking up this week's heftier-than-usual edition of the Business Journal with that powerful Benjamins image on the cover, our first special issue of the year has arrived.

The annual Money Issue is a handy year-round resource with directories for every key category of L.A.'s financial sector. Names, addresses, contact info, specialties — you'll find a raft of details on more than 400 businesses spread across nearly 70 pages.

But the issue also serves as a valuable snapshot of the city's financial mindset with a series of insightful features that recap big deals from 2020 and look forward to what's ahead for 2021. 

Considering the grim impact wrought by the pandemic, the view from inside the various industries profiled isn't nearly as bad as what might have been expected.
SPACs, for instance, brought energy and drove dollars in the financial realm while venture capital firms found ways to gain from the "pandemic bump." 

Several health care businesses attracted big investments to address a range of issues. And as the world shifts to remote everything and demand for technology of all types soars, the companies that make up Silicon Beach have largely performed well in the face of Covid-19.

Hollywood, meanwhile, is in the midst of an industrywide reboot, a process accelerated by a coronavirus-driven surge for streaming services. And even real estate, which has taken more than its share of hits in the past year, can still point to some significant gains.

Taken together, these pieces paint a collective picture of a city that has bent but largely refused to break under the weight of some truly awful circumstances. 

There's a long road still ahead, of course, before anybody can genuinely signal a recovery. Still, we can't help but feel that this version of the Money Issue and the content contained on the following pages is particularly well timed.
• • • 

A pair of appointments worth noting at mega engineering and infrastructure company AECOM, which has been in the process of remaking itself since the ascension of Troy Rudd to the chief executive role. 

Jennifer Aument last week was named as the new CEO for the company's global transportation division. And Drew Jeter was picked to serve as chief executive at AECOM's global program management unit.

• • • 

USC has received a $1.5 million grant from the Economic Development Administration at the Department of Commerce. The funds will be matched with an additional $375,000 in local investment. The nearly $2 million investment will support the university's technical assistance program for the region's small businesses and communities. The project will focus on pandemic recovery and providing access to financial capital.

• • • 

Add beloved Beverly Hills deli Label's Table to the ongoing list of restaurant closures. News arrived last week that the 46-year-old Pico Boulevard spot had shut down for good due to a "family emergency."

• • • 

The Governator rolled up his sleeve and put on his public service hat last week at Dodger Stadium. Arnold Schwarzenegger got his drive-up Covid-19 vaccine shot and, never one to miss a chance to adapt one of his classic movie lines, quipped, "Come with me if you want to live!" Now if only he can figure out a way to help get those vaccines rolled out faster.
For reprint and licensing requests for this article, CLICK HERE.