ImmunityBio Gets OK for Covid Vaccine Trial in South Africa
Monday, January 25, 2021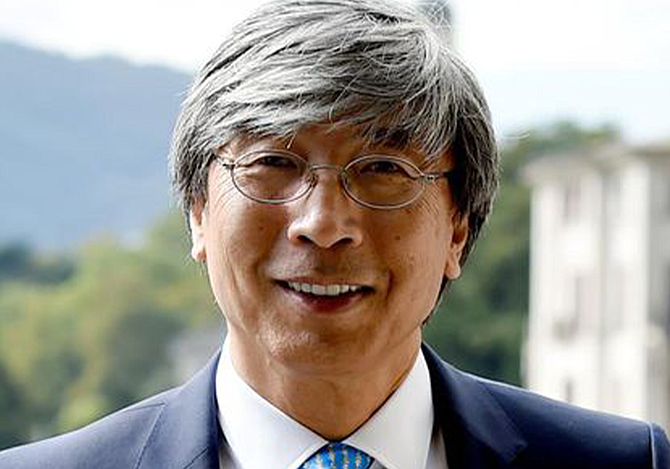 Culver City-based ImmunityBio Inc. has received authorization from South African health officials to begin clinical trials of its Covid-19 vaccine candidate in that country.
The approval, which was announced by ImmunityBio Jan. 19, comes as a strain of the coronavirus recently discovered in South Africa continues to spread.
The country's Health Products Regulatory Authority gave ImmunityBio the go-ahead to begin a Phase I trial of its human adenovirus-based immune-cell vaccine candidate. Recruitment for the trial is set to begin next month in Cape Town, South Africa.
The drug is undergoing Phase I trials in the United States, including a set of trials at Hoag Hospital in Newport Beach.
Adenoviruses are a class of viruses that cause upper respiratory conditions such as bronchitis, pneumonia and other conditions such as stomach inflammation. They are distinct from seasonal viruses that cause the common cold or influenza.
ImmunityBio's Covid-19 vaccine candidate uses an adenovirus to transmit immune cell boosting instructions to both the surface spikes and the interior of the coronavirus, thus killing the entire coronavirus cell.
The company developed the vaccine candidate in partnership with Culver City-based NantKwest Inc., which is supplying the vaccine manufacturing technology. Both companies are part of billionaire Patrick Soon-Shiong's NantWorks family of companies.
Last month, ImmunityBio entered into an agreement to merge in a stock-for-stock transaction with NantKwest. The combined company will be called ImmunityBio Inc. and trade on the Nasdaq exchange under the symbol IBRX.
According to ImmunityBio executives, the adenovirus-based immune cell vaccine candidate is positioned to serve as a universal immune cell boost to current vaccines or to address the numerous mutations that the SARS-2 coronavirus has undergone in recent months. Most vaccines currently in production or late-stage development address one or two variants of the coronavirus.
"We are excited about the potential of our Covid-19 vaccine candidate and the issues it could solve globally," Soon-Shiong, ImmunityBio's chief executive, said in the announcement. "Unlike antibody-based vaccines, T-cell-based vaccines kill the infected cell, preventing virus replication, and could provide long-term immune memory to recipients."
One South African health expert welcomed the collaboration with ImmunityBio, "We are finding that patients who recovered from the first wave of Covid-19 may no longer be protected from the new local SARS-CoV-2 variants," Tulio de Oliveira, a professor and geneticist at the Nelson Mandela School of Medicine in Durban, South Africa, said in the announcement. "We are hopeful that by teaming up with ImmunityBio, the now rampant 501Y.V2 variant in our country can soon be eliminated."
For reprint and licensing requests for this article, CLICK HERE.