Hello Genius App Courts Parents and Kids
Monday, January 25, 2021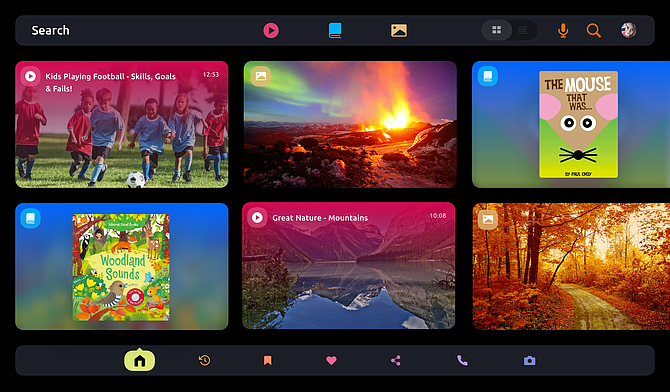 At a time when both parents and children are spending more time using mobile devices, Malibu-based startup G3NIU7 Inc. is betting its newly released app, Hello Genius, will strengthen the familial bonds of its users. 

The app, which launched last month, is the brainchild of company founders Jack Lee and Lee Daley, both parents themselves. Its functionality is split into two versions, one focusing on the parent and the other on the child. 

In child mode, the app allows users to navigate through videos and interactive educational content. In parent mode, it gives reports on what the kids have recently viewed and how much time they're spending in front of a screen. 

Daley, former chief executive of advertising agency Saatchi & Saatchi UK, said the app represents a technology-based approach to challenges rooted in technology. 

"This is a major problem globally with kids having access to technology and the possible dangers that creates," Daley said. "And kids sitting down with tech all the time aren't developing physically and emotionally. I said, 'How can we find a solution that helps kids develop in the right way but also supports parents?'" 

Features on the parent-facing side of the app include the ability to check in on what children are viewing and send messages. The app also offers suggestions for activities parents can undertake with children offline based on what the child has been doing within the app.

"Over a period of time what the algorithm and the machine learning tells you is what (a child's) interests are," Lee said. "It gives analytics about behavior over different periods of time, and it spits out insights."

Within the child version of the app, kids can explore a wide range of interactive educational material in an array of subjects..

Daley and Lee have ambitious goals for the app, which will be offered to users as a subscription service. 

The company said it has raised $5 million in seed funding and is working on growing its base of users. G3NIU7 is offering free subscriptions to the first 10,000 people who download the app, and the company also plans to offer a number of free subscriptions to users who can't afford the payments.

"The purpose of our company is to use technology to bring great learning material to children around the world," he said. "We've got to build something capable of standing on its feet."
For reprint and licensing requests for this article, CLICK HERE.