Hackman Capital Forms Venture With Raleigh Studios
Monday, January 25, 2021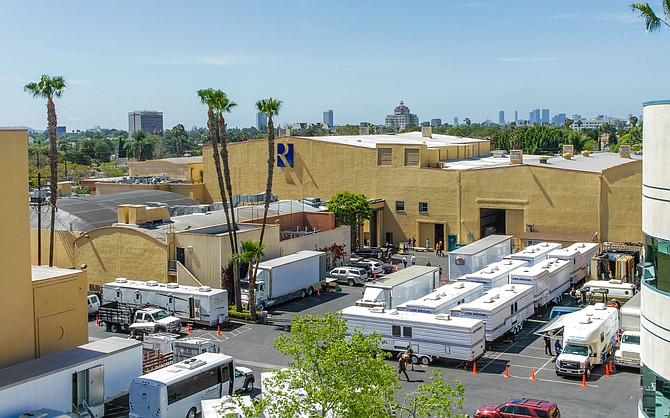 Culver City-based Hackman Capital Partners and Raleigh Studios have formed a joint venture in which Hackman Capital and its MBS Group affiliate will manage Raleigh Studios in Hollywood.

Located across the street from Paramount Pictures, Raleigh Studios has 13 soundstages on a 10-acre, 309,000-square-foot campus.

Raleigh Studios dates to 1915, when it launched as Clune Studios. It's the oldest continuously operating film and television production facility in the U.S., according to Hackman Capital, and was the site where legendary studio United Artists was founded.

New soundstages were added to the lot in the 1980s.

Hackman Capital and MBS Group will also run operations at Raleigh's Saticoy Studios, a 49,500-square-foot studio facility in Van Nuys which has two soundstages, office and production support space.

"As the world's leading independent owner and operator of studio properties, we are delighted for the opportunity to have forged this relationship with Raleigh Studios and the Rosenthal family, which has been an incredible steward of this property for 41 years," Hackman Capital Chief Executive Michael Hackman said in a statement.

Hackman Capital and The MBS Group have more than 40 studios and 300 soundstages.

Mark Rosenthal, chief executive of Raleigh Studios and Raleigh Enterprises, said in a statement that "it feels like a homecoming as many of the key executives and managers of The MBS Group were formerly part of the Raleigh family, which makes the transition easy for our incredible Raleigh staff and our treasured tenants and clients."

Rosenthal added that he was excited to welcome the partnership for a number of reasons.

"The folks at Hackman Capital Partners and The MBS Group have done something extraordinary," Rosenthal said. "They have not only assembled and built a world class portfolio of studio assets bringing institutional discipline, resources and capabilities to the real estate portfolio, but they have developed a support team with unparalleled expertise in both understanding and developing innovative solutions for the needs of the production community."
For reprint and licensing requests for this article, CLICK HERE.