L.A. County Employer Payrolls Plunged in December
Friday, January 22, 2021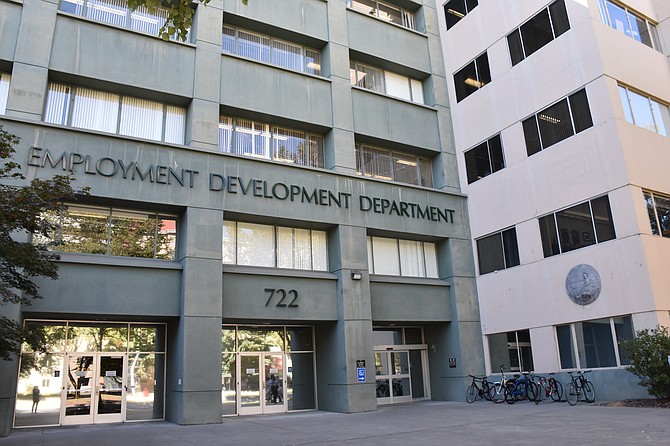 Employers in Los Angeles County shed a net 24,000 jobs from their payrolls in December as a relentless surge in Covid cases prompted renewed shutdowns of restaurants and other public-facing businesses.
According to state figures released Jan. 22, restaurants and bars led the decline, slashing 30,000 jobs from their payrolls and driving more than 37,000 job losses in the leisure/hospitality sector, according to the monthly jobs report from the state Employment Development Department.
The losses helped nudge the county's unemployment rate up to 11% in December from a revised 10.9% in November, halting six straight months of declines in the unemployment rate since the May peak of 21.1%.
L.A. County's unemployment rate in December 2019 was a near-record low 4.3%.
The increased unemployment rate was driven by a drop of 67,000 in the number of Los Angeles County residents reporting they were employed to 4.36 million. The only reason the unemployment rate didn't rise higher was that the labor force shrank by 71,000 to 4.6 million as people left the workforce to take care of family members or because they gave up looking for work.
Statewide, the unemployment rate rose to 9% in December from 8.1% in November. The national figure remained steady at 6.7%.
The EDD also released a breakout of unemployment data for cities and communities in L.A. County for December. The two largest cities in the county — Los Angeles and Long Beach — posted rates of 10.6% and 12.1%, respectively. Compton had the county's highest unemployment rate at 16.5% while La Canada Flintridge had the lowest rate of 5.1%.
On the payroll jobs front, employers shed a net 23,900 jobs to 4.23 million. The losses came after state and local orders to shut down inside dining, many personal services and other industries took effect around Dec. 7.
The state also released a seasonally adjusted figure, which in December typically adjusts for the traditional surge in holiday season hiring. This adjusted figure showed a net drop of 33,400 jobs, meaning that the decline was more significant than indicated by the raw numbers.
Besides the aforementioned food-service job losses, the arts/entertainment/recreation sector lost a net 5,400 jobs, followed by a drop of 4,300 jobs in the personal/laundry services sector.
For all of 2020, job loss figures were at historic proportions as L.A. County employers shed a net 419,000 jobs, a drop of 9%. By comparison, in 2009, the trough of the Great Recession, county employers shed a net 218,000 jobs, a drop of 5.2%.
The losses were largest in the leisure/hospitality sector, which shed a net 175,000 jobs for a drop of 41%. Food services and eating/drinking establishments made up more than two-thirds of this drop, shedding 126,000 jobs in 2020.
While nearly every sector was down, other sectors with historically huge net job losses last year included professional/business services (down 38,600 jobs), motion picture/sound recording (down 32,800 jobs), and local government (down 25,500 jobs).
A few subsectors did post job gains in 2020, including ambulatory healthcare services such as physician and dental offices (up 11,000 jobs) and grocery stores (up 6,000 jobs).
For reprint and licensing requests for this article, CLICK HERE.