Green Credits, Incentives Likely to Boost LA Companies
Monday, January 18, 2021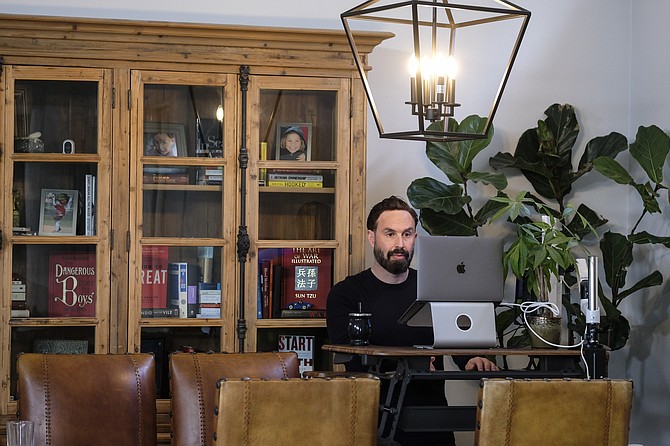 Tax credits and incentives are central pillars of the green energy industry. 

With an incoming presidential administration explicitly dedicated to spending on a "Clean Energy Revolution" and Democrats in control of Congress, local industry watchers say these government incentive packages are poised to grow.

These funds could be critical in helping Los Angeles utilities meet their sustainability goals, in supporting business sustainability initiatives and potentially in driving new innovation in Silicon Beach.

"Historically, wind and solar and energy storage costs have been vastly more expensive than coal and natural gas," said J.R. DeShazo, director of the UCLA Luskin Center for Innovation. "Over the last 10 to 12 years, those costs have fallen dramatically. However, at smaller scales, it is still more expensive than natural gas generation."

Federal and state tax credits and incentives bridge the gap with these costs. They help make renewable energy profitable for companies and affordable for consumers. DeShazo said these programs will be critical for L.A.'s energy future.

Los Angeles is part of California's 2018 pledge to derive 100% of its power from renewable sources by 2045. While many investor-owned utilities in California, such as Southern California Edison and San Diego Gas and Electric Co., have surpassed their renewables targets, the Los Angeles Department of Water and Power has been a comparative laggard. 

"Relatively speaking, DWP has not made great progress," DeShazo said. "We are compliant with the state goals but are behind the other utilities."

The main reason for this, according to DeShazo, is DWP's emphasis on keeping costs down. The professor said a more robust tax credits and incentives package under incoming President Joe Biden's administration could help DWP maintain lower costs for the Angelenos it serves while catching up to its peers in renewable energy usage.

"What has been clear is that the (2045 renewable usage) plan is going to benefit greatly from federal assistance," he said.

Funding innovation
Although subsidizing the use of renewables is important to increasing adoption, industry watchers say financial incentives for innovation will be just as critical.

"I think there is going to be a focus on those industry-changing green energy initiatives (from the federal government)," said Laurence Sotsky, chief executive of El Segundo-based tax credits and incentives company Incentify. "Where L.A. is really well positioned is that Silicon Beach is going to be in a place to really take advantage of that."

Energy storage has emerged as a key sticking point in the renewables space in recent years. Solar facilities often generate excess power during specific periods of the day. As such facilities have expanded, California has increasingly been left with the issue of where to store this peak-hour power. This has, at points, led to the strange situation of California paying other states to take its power.

Sotsky said L.A.'s technology innovators could benefit from new federal spending designed to tackle this issue.

"There may be things like grants for incubators," Sotsky said. "Israel is famous for doing things like that with their scientists. They come out of the military with top training, and the government feeds them money to solve a problem. … I would love to see some of that flowing into Silicon Beach."

In addition to innovation investments, USC business professor Shon Hiatt said L.A.'s electric vehicle industry could stand to benefit from new tax credits and incentives policy in the years ahead.

"Currently, once an automaker hits (200,000) electric vehicles sold, the tax credit begins reducing every year," Hiatt said. "That could change … through a budget act. The federal government could remove that cap. You could get the credit in perpetuity."

Such a change would be a major boon for L.A. electric vehicle companies such as Manhattan Beach-based Fisker Inc. and Canoo Inc., which is headquartered in Torrance. Aggressive use of such incentives helped drive Tesla Inc. to industry dominance. With an updated and more generous allowance, newer local players could be better equipped to catch up to established incumbents.

Big players
L.A.'s biggest green tax credits and incentives recipients, however, are not renewable energy companies.

According to data from Incentify, Northrop Grumman Corp., Space Exploration Technologies Corp. and rPlanet Earth of Los Angeles collectively have more than $100 million in California tax credits and incentives outstanding. Of these, only rPlanet Earth — a Vernon-based manufacturer that makes packaging out of recycled plastic — is part of the broader green technology sector.

Northrop, a major defense contractor based in Virginia, has extensive operations in L.A. County and likely takes a leading spot in the local credits and incentives market primarily as a virtue of its size. 

Hawthorne-based SpaceX, according to Incentify, likely benefits from founder Elon Musk's propensity to aggressively leverage tax credits and incentives in his businesses.

Sotsky said even providing incentives to businesses outside of the green energy space like these can help further many of the same environmental goals — namely, reducing pollution and carbon emissions. 

This is true, according to Sotsky, even of those credits given to high polluting businesses in the oil and gas sectors.

"Companies like BP are sitting on billions of credits and incentives to convert to wind," he said. "People call them dirty, but it makes sense that the government needs to work with them to replace the carbon burning with green energy. They are in the best possible position to change the energy market."

Much of how green tax credits and incentives will change in the year ahead is still unclear. The Biden administration hasn't yet publicly announced how it plans to allocate new clean energy spending. Industry observers say the details of these plans will be the most important factor to watch for in the green credits and incentives space in the months ahead.

"We are focused on figuring out what that package will look like," Sotsky said. "We always look for a few technical things, like if these (tax credits) will be transferable and what the carryforwards are."

Whatever shape they take, Sotsky said he is hopeful that these new programs will make Los Angeles a better place to live. "(Let's at least) get rid of all the smog," he said. "Let's make it look like the early days of the pandemic when no one was driving.

For reprint and licensing requests for this article, CLICK HERE.