AECOM Kicks Off 2021 With Move, Key Sale
Monday, January 18, 2021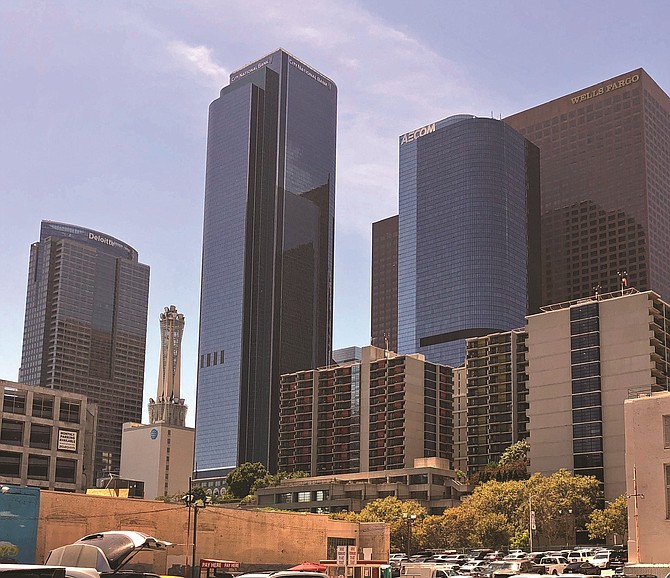 The new year has been busy for local infrastructure consulting firm AECOM.

In recent weeks the company completed its headquarters move from Century City to downtown, sold off its civil construction business and announced that a joint venture it leads won an $800 million infrastructure consulting contract in Britain.

As of Jan. 1, AECOM moved out of its Century City headquarters at 1999 Avenue of the Stars. The company consolidated operations at its existing downtown office at 300 S. Grand Ave., which is now the global headquarters for the $13.6 billion, 56,000-person firm.

The move was announced on Oct. 19 as another step in AECOM's three-year restructuring drive to reduce expenses and increase margins. Many of the moves were made to satisfy the demands of New York-based activist investor hedge fund Starboard Value.

"As we continue our transformation to a higher-margin, lower-risk professional services firm, we are focused on ensuring our teams have the best opportunity to collaborate and deliver for our clients," AECOM Chief Executive Troy Rudd said in October's headquarters move announcement. "… (O)ptimizing our real estate portfolio is a key driver of achieving these objectives."

At the time, AECOM spokesman Brendan Walsh said there would be no reduction in workforce as a result of the consolidation of local office space.

Another piece of the restructuring puzzle fell into place on Jan. 4 when AECOM announced completion of the sale of its civil construction business to affiliates of Bethesda, Md.-based private equity firm Oroco Capital, a strategic infrastructure investor.

The move follows the sale of the company's power construction business in October to affiliates of Manhattan Beach-based private equity firm CriticalPoint Capital.

AECOM has not provided dollar transaction values for either sale.

Taken together, Rudd said, the company has now exited substantially all of its self-perform, at-risk construction business. This comprises projects where AECOM bore a significant portion of the financial risk. The more that risk materialized, the more it cut into the company's operating margins.

"The completion of the sale of the civil construction business marks a significant milestone in the transformation of our business profile to best position AECOM for long-term success," Rudd said. "As global leaders in the infrastructure, environment and water markets, we are poised to capitalize on our clients' increasing demand for our consulting services to transform cities, achieve bold ESG ambitions and better the communities we serve."

In the announcement for the sale of its civil construction business, AECOM also said it had repurchased nearly $150 million worth of shares since mid-November, leaving about $850 million in repurchase capacity under its existing $1 billion share repurchase authorization from its board.

Meanwhile, a joint venture led by AECOM has won a contract with an estimated worth of nearly $800 million for consulting work for SCAPE, the United Kingdom's main public sector procurement authority.

The contract award, announced Dec. 18, calls for the joint venture to provide property and infrastructure consulting services.

AECOM's joint venture partners are Leicester, U.K.-based construction consulting firm Pick Everard and London-based property/construction consulting firm Gleeds. The same joint venture had previously won a four-year contract with SCAPE that expires this month, so this new contract is in essence a continuation of that work.
For reprint and licensing requests for this article, CLICK HERE.