Biostrap Sets Partnership With Children's Hospital LA
Tuesday, January 12, 2021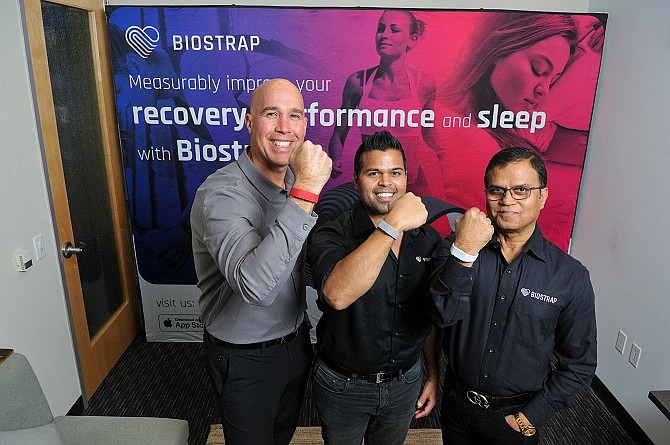 Santa Monica-based wearable body data monitor company Biostrap USA announced Jan. 12 that it has entered into a research partnership with Children's Hospital Los Angeles to help analyze the severity of disease in sickle cell anemia patients.

Using Biostrap's wrist-worn device's to capture data, researchers at Children's Hospital are developing a new physiological biomarker to detect the level of vascular dysfunction in sickle cell disease patients.

The severity of sickle cell anemia varies among patients and no readily available cure currently exists. A common complication; however, is musculoskeletal pain due to obstruction of blood flow that in very severe cases could lead to hospitalization.

Biostrap's wrist monitor collects waveform data that can track minute variations in blood flow, using a technology called infrared photoplethysmography, or PPG. By tracking changes in blood flow, researchers can determine the extent of muscle or bone pain a particular sickle cell anemia patient is likely to face.

"We are really excited about this collaboration with CHLA," Biostrap Chief Executive Sameer Sontakey said in the announcement. "The biomarker CHLA researchers are developing shows the beauty of what PPG has to offer to the world."

Once the level of pain is determined with this predictive technology, medical teams can then craft treatment plans tailored to individual sickle cell patients.

"Moving blood flow measurements from the lab to the home is a crucial step in the development of this biomarker and its widespread implementation, Saranya Veluswamy, hematologist at CHLA and Assistant Professor of Clinical Pediatrics at the USC Keck School of Medicine, said in the announcement. "This will enable us to intervene in real time and potentially alleviate pain in sickle cell disease patients."

Biostrap was founded in 2016 by Sontakey and his father Dilip, an Indian immigrant and businessman. The pair acquired the wearable device body monitoring technology from a company that sold the monitors to clinical researchers and adapted the technology for consumer use. They have since started marketing a line of wearable monitors.
For reprint and licensing requests for this article, CLICK HERE.