SSI Investment Rides in Style With Convertibles
Monday, January 11, 2021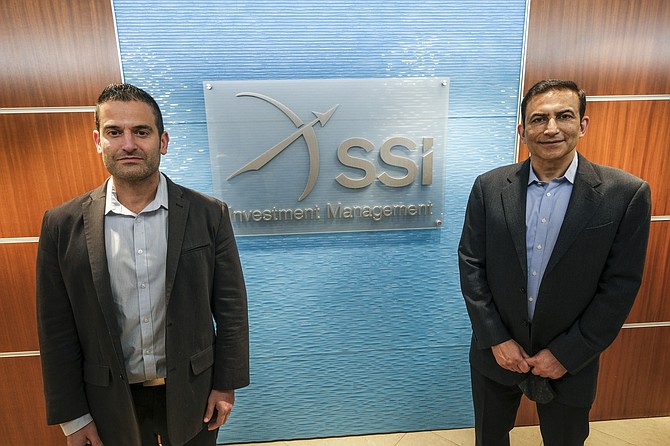 Beverly Hills-based SSI Investment Management has experienced significant upside over the last year through its focus on a relatively niche asset class.

The firm, which had approximately $2.5 billion in assets under management at the end of 2020, invests primarily in convertible securities.

The instruments performed well amid last year's market turmoil, even benefiting from the downturn in certain hard-hit industries. SSI predicts that these tailwinds will continue in the year ahead, spurring further gains in the convertibles market.

Convertibles — most often associated with convertible bonds — allow investors to convert the corporate debt they hold into equity at a pre-agreed price threshold. They provide some of the benefits of both stocks and bonds by giving investors the ability to participate in equity value gains while limiting losses in a downturn, although gains are also slightly lower than pure equity.

The convertibles market tends to be dominated by rising companies in sectors such as technology and health care.

"You get a lot of mid-cap growth companies," said SSI Portfolio Manager Steve Wachtel. "Things like cloud software companies, genomics, ecommerce. … A lot of stocks that did very well in 2020."

Regular issuance by companies like electric vehicle pioneer Tesla Inc., which has billions in convertibles outstanding, and cloud communications company Twilio Inc., have made convertibles a preferred way for some investors to participate in high-growth markets with less risk.

"A lot of the outperformance of the U.S. market over the rest of the world is about these disruptive companies," said Ravi Malik, SSI portfolio manager and principal. "If there is a crunch in the stock, you have the bond portion to support you in the downside. But if it goes up, you get most of the upside."

Yet these more typical convertibles players, according to Malik and Wachtel, only explain part of the instrument's success in 2020.

"A really important one last year was cyclical companies that were doing well prior to the pandemic but had to shut down due to government orders, (such as) airlines, cruise lines, retail and restaurants," Malik said. "A lot of these weren't in the convertibles market, so the asset class didn't suffer when their value went down. But after the Fed took action, these companies took to the convertible markets."

Malik said most of these companies began issuing convertibles at low points in their equity value. This move offered firms like his the opportunity to buy into otherwise-healthy companies on behalf of its clients at significant discounts. These included major names like Southwest Airlines Co. and Dick's Sporting Goods Inc.

"We've already seen strong upside from this," Wachtel said. "As the vaccines get more widely distributed, we think (these types of companies) will see further upside."

Watchel added that he thought this upside was likely to continue for the next two to three years for many companies as revenues rebound from pandemic lows.

All told, dollar-denominated convertibles issuance reached nearly $114 billion last year, according to Barclays — a record high in the sector. This included many foreign companies looking to raise American capital. SSI invested in a number of these, according to Malik, as part of a deliberate strategy to target developing market companies.

"When you think about the macro economy, the path for the dollar is lower," Malik said. "Emerging markets tend to do better when the dollar goes down. It makes sense to be overweight in emerging markets, which we are."

Malik said he anticipates continued investments in cyclical companies impacted by Covid in the year ahead. These, he said, were still likely to be the most undervalued with the most potential upside for convertibles investors. The SSI principal added, however, that selected technology companies in sectors such as semiconductors were also a part of the firm's strategy for 2021.

"One has to have a leg in the growth market, too," he said. "The safest way to do that is through convertibles."
For reprint and licensing requests for this article, CLICK HERE.