Rexford Buys Industrial Properties for $103 Million
Monday, January 11, 2021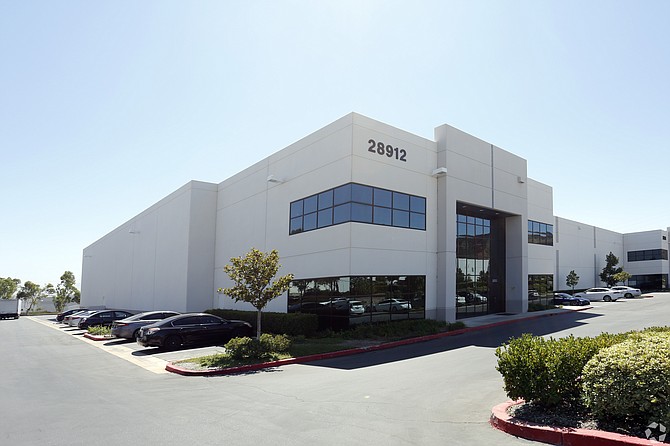 Brentwood-based Rexford Industrial Realty Inc. has acquired an industrial portfolio and an outdoor storage property for $103.1 million. 

The industrial portfolio consists of four single-tenant properties located in the Santa Clarita Valley, Mid-Counties and the Inland Empire West submarkets. The portfolio was purchased for $86.3 million.

Together, the properties sit on 25.2 acres of land and are 100% leased.

The rents are 15% below market rates, according to Rexford. The company plans to grow its income after current leases expire.

The four properties are a 100,157-square-foot property at 29010 Avenue Paine in Valencia; a 117,151-square-foot building at 29010 Commerce Center Drive in Valencia; a 105,041-square-foot building at 13369 Valley Blvd. in Fontana; and a 92,395-square-foot building at 6635 Caballero Blvd. in Buena Park.

"Our transaction activity continues to demonstrate Rexford's ability to capitalize upon our proprietary research- and relationship-driven investment pipeline to acquire high-quality, irreplaceable industrial property within supply-constrained infill Southern California," Howard Schwimmer and Michael Frankel, Rexford co-chief executives, said in a statement. 

"This portfolio acquisition provided the seller with the unique opportunity to contribute its property to Rexford through a tax-efficient UPREIT transaction," they added.

Roughly 25% of the acquisitions Rexford made last year were UPREIT transactions. In an UPREIT, a property owner exchanges property for a share in a company that then owns the property. The seller does not pay interest in the sale in a traditional way, instead rolling that interest into the company. 

Rexford also acquired a 4.8-acre outdoor industrial storage property at 1235 S. Lewis St. in Anaheim for $16.8 million.

The site is leased at a rent that Rexford estimates is 48% below market rate. The company plans to re-lease it at higher market rents or redevelop the property with a new distribution facility. 

"(Rexford) acquired an industrial outdoor storage property at South Lewis Street at a favorable land cost basis, with the potential to construct a new, Class A distribution facility designed to serve unmet last-mile logistics demand," Schwimmer and Frankel said in a statement.

The transactions closed Dec. 31, bringing Rexford's acquisitions in 2020 to more than $1.2 billion totaling more than 5 million square feet.


For reprint and licensing requests for this article, CLICK HERE.