Public Storage Adds Properties, Board Members
Monday, January 11, 2021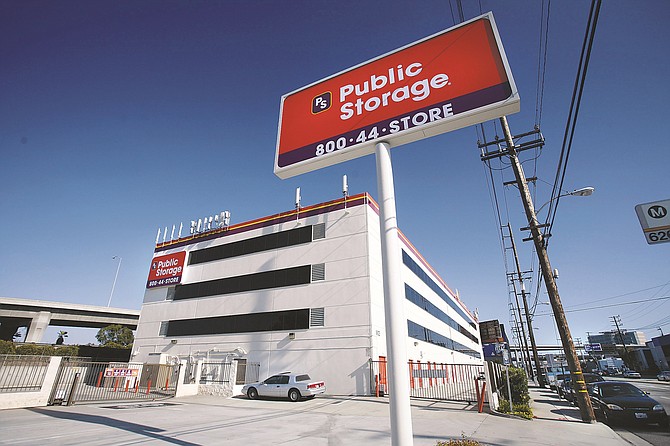 It's been a busy few weeks for Glendale-based self-storage company Public Storage. 

In December, the company closed on the first phase of its acquisition of the Beyond Self Storage portfolio from Missouri-based NorthPoint Development for $528 million, furthering its growth plans.

The initial phase is for 24 existing properties built since 2016. The average occupancy for those properties is 35%. The second phase is for 12 properties in various stages of development that will become Public Storage properties as the sites are completed. In total, the 36 properties in the portfolio comprise 3.6 million square feet.

"We are pleased to welcome the Beyond Self Storage customers to Public Storage's industry-leading brand and platform," Public Storage Chief Executive Joe Russell said in a statement. "The addition of these high-quality assets enhances our strong and diversified portfolio, and we are committed to further building on our industry leadership through organic and external growth."

Since 2019, the company has expanded its holdings by 13.9 million net rentable square feet through $1.9 billion of acquisitions, development and redevelopment.

Public Storage Senior Vice President of Acquisitions Mike McGowan said in a statement that the company continued "to see a wide range of opportunities to acquire and develop properties in desirable markets, enabling us to accelerate Public Storage's broader growth initiatives."

And in early January, the company announced that Michelle Millstone-Shroff and Rebecca Owen had been appointed to its board of trustees. The new appointees are part of an information-sharing agreement between Public Storage and activist hedge fund Elliott Investment Management.

"Today's actions will accelerate our company's ongoing, comprehensive process to refresh the board and further improve corporate governance," Chairman Ronald Havner Jr. said in a statement. "We are pleased to have collaborated with Elliott and other shareholders in connection with these actions."
For reprint and licensing requests for this article, CLICK HERE.