Partners CRE Closes $200 Million in Commercial Deals
Monday, January 11, 2021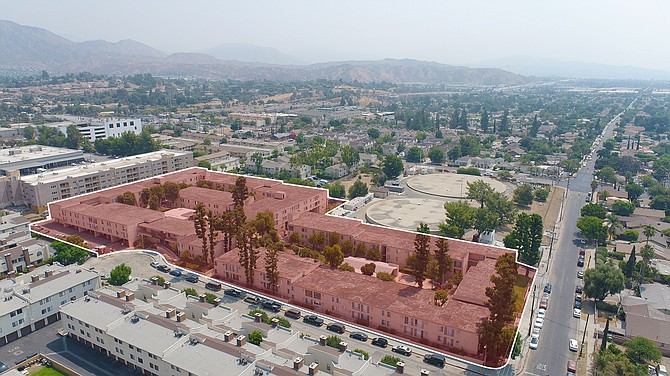 In two short years, Beverly Hills-based Partners CRE has grown dramatically.

The group closed more than 50 deals worth $150 million in 2019, its founding year. It topped that in 2020 despite the pandemic, with $200 million in sales.  
 
Partners CRE stands out for its focus on commercial real estate within Compass, the big-name brokerage known for handling home sales.

The division is led by Shaya Braverman, Morgan McMullin and Dario Svidler, who knew and worked with each other for years before creating Partners CRE.

Braverman made the switch from property management to brokerage in 2009 and started working with McMullin. Braverman also already knew Svidler at that point.

In November 2017, Braverman and McMullin moved from their respective firms to Beverly Hills-based Partners Trust Real Estate Brokerage & Acquisitions, where Svidler worked.

"It made sense for the three of us to work together," Braverman said.

Partners Trust focused on residential sales, McMullin said, while he and Braverman and Svidler were focused on commercial real estate. That led them to create the spinoff, Partners CRE.

Partners Trust was acquired in 2017 by Pacific Union, which was acquired the next year by Compass. Partners CRE falls under the bigwig brokerage's banner.

But the partners emphasize that they operate independently within Compass.
"Our team could pick up and work under the banner of any brokerage we choose," McMullin said.

Braverman added that Partners CRE does not use a lot of Compass' tools as many of them are geared toward residential sales.

At Partners CRE, Braverman focuses on retail and multifamily sales, while McMullin concentrates on multifamily, and Svidler works on development.
Braverman was in multifamily sales for years before switching to retail and office for eight years. When he came to Partners CRE, he transitioned back to multifamily and retail.

One of the recent deals Braverman worked on was the off-market sale of the Mountain View Manor apartment building at 12960 Dronfield Ave. in Sylmar.

Positive Investments Inc. purchased the six-building property from 21 Alpha Group for $29.4 million.

McMullin said some of his clients now are doing 1031 exchanges, in which investors put proceeds of the sale from one building into the purchase of another, or vice versa. That allows investors to defer capital gains taxes.

Svidler started in brokerage about 10 years ago and now handles many land and development deals.

As with most businesses, Covid-19 has affected Partners CRE, but the impact hasn't all been negative.

"It's changed a lot of things," McMullin said. "Business development is very different now. Business development heavily leans on client relations and especially new clients — meeting with them and establishing some rapport — which has become difficult."

Partners CRE, he said, already has these relationships.

Still, the company is making fewer pitches in person and doesn't always have the ability to go inside of people's units to show potential investors, something the partners could do easily before the pandemic.

But business has still been strong.

"Our business has remained steady through this whole thing," McMullin said.
Svidler added that with robust demand for housing and investor interest in L.A., he was "cautiously optimistic" about the future.

"The vaccine is a huge relief for all of us. The worst thing that can happen in our business is uncertainty," he said.
For reprint and licensing requests for this article, CLICK HERE.