Fitness App Shred Lets Users Work Out With Friends
Monday, January 11, 2021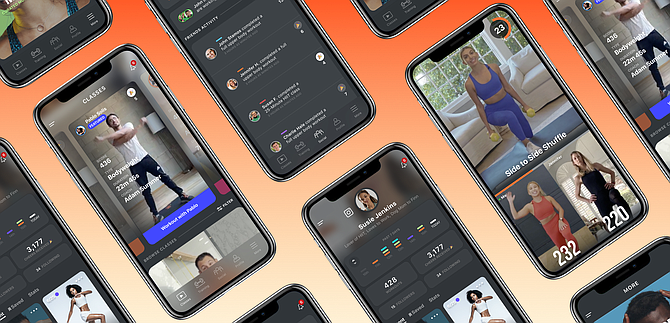 With indoor gyms closed for most of the last year, plenty of fitness-focused Angelenos have gotten used to working out from home.

Now, Hollywood-based startup Shred Labs is betting that fans of its personal training app may be seeking to replicate the experience of showing off in front of others from the comfort of their living rooms.

The company on Jan. 5 announced a new feature for its signature Shred app called "Classes," which allows users to take fitness courses from professional trainers alongside friends, family members and perfect strangers.

One component of the new feature is an artificial intelligence-based scoring system that ranks participants by how well they are able to match the intensity and form of the instructor.

Chief Executive Adam Weinstein said the feature is an opportunity for fitness junkies to interact with loved ones, make new connections, and even compare their physical abilities to those of celebrities and influencers.

"You can decide whether or not you want to take classes with other folks," Weinstein said. "If I took the class this morning, you could go in and take the class with me, or my prerecorded hologram, if you will."

Weinstein said the scoring tool is a way to build in a competitive or a motivational element into an experience that might otherwise feel tedious. "The idea is to create an immersive digital fitness experience with other people," he said.

Founded in 2018 by Charlie Hale, Casey Adkisson and personal trainer Adam Summer, Shred has grown quickly to a team of 23 employees. Weinstein came aboard as CEO in August as the company was raising seed money to fund the rollout of the classes feature.In November, the company announced it had raised $4 million in funding, and Weinstein said the company is also bringing in revenue through subscriptions paid by app users.
For reprint and licensing requests for this article, CLICK HERE.