Bainbridge Sets $500 Million Fund to Buy Hotels
Monday, January 11, 2021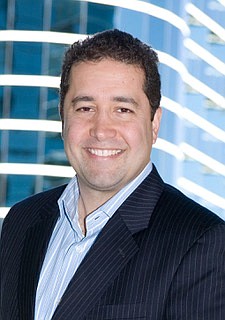 At a time when many investors are staying away from hotels and other hospitality properties, West Hollywood-based Bainbridge DXS, a fund of Bainbridge Investments, has announced a $500 million fund to acquire investments and do debt takeovers of hospitality assets.

The fund will be used on a full-service hospitality investment and management platform.

"The world is going through a period of great economic change and disruption," said Nick Chini, a founder and general partner of the platform. "We have a base of international partners and investors who are looking for the pandemic and post-pandemic opportunities in hospitality."

He said these opportunities could come from distressed assets, repositionings, and Bainbridge's technology and management offerings. 

The group plans to acquire up to 200 properties in the next 15 years, targeting distressed properties it can buy at a discount.Bainbridge will also do management agreements and other joint venture partnerships.

Michael Slosser, chief executive of Bainbridge DXS' management arm Torrey Pines Hotel Group and a founder and general partner in the platform, said in a statement that the company was targeting "some the most iconic hotels in the world — as well as core assets in recognized urban markets — to reposition through restructuring."

And the company is aggressively seeking these opportunities. Chini said Bainbridge had "capital that we are ready to deploy. We are already pursing a half-dozen really unique opportunities around the country and outside of the country selectively."

In looking at properties, Chini said the company weighs putting a new strategy in place for the asset, including new management and technology. 

"Hospitality has really a once-in-a-lifetime repositioning that it's going to go (on) regardless of how quickly a vaccine comes out," Chini said. "Travel, business travel, leisure travel may not really be the same. There is going to be a new set of rules, a new set of assumptions that asset owners need to abide by."

And for properties that aren't looking to sell, Bainbridge could still bring in its management team or look at doing joint ventures and offering rescue capital.

Of special interest to Bainbridge are Los Angeles; Miami; Washington, D.C.; and Austin, Texas. "There will be few markets in the country that will have the kind of growth potential like L.A. still has. We have a very strong local economy in entertainment and media that's really not replicated anywhere else," Chini said. In 2021, the company is looking to get $1 billion in assets under management, he added.
For reprint and licensing requests for this article, CLICK HERE.