Roku Acquires Quibi Content Catalog
Friday, January 8, 2021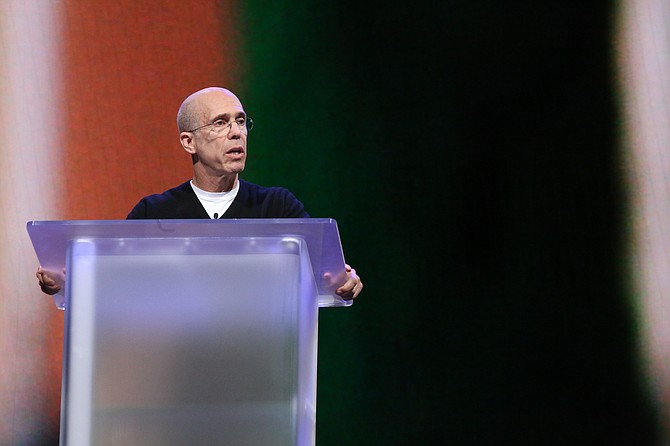 Quibi, the short-lived mobile streaming platform, has reached a deal to sell its content catalog to San Jose-based Roku Inc.
Roku, which has a large office in Santa Monica and is the leading provider of streaming devices in the U.S., will acquire rights to Quibi's library of more than 75 short-form shows, according a Roku announcement on Jan. 8.
Financial terms of the deal were not released, but a source familiar with the transaction said it valued the content catalog "at significantly less than $100 million," according to The Hollywood Reporter.
The acquisition will add the short-form content to Roku's free, ad-supported Roku Channel, which launched in 2017. More than a dozen of the shows acquired were shot by Quibi and not released, and will make their debut on the Roku Channel.
"The Roku Channel is one of the largest and fastest growing channels on our platform today and we are consistently expanding the breadth and quality of our free, ad-supported content for our users," Rob Holmes, vice president of programming at Roku, said in a statement. "Today's announcement marks a rare opportunity to acquire compelling new original programming that features some of the biggest names in entertainment."
Quibi Founder Jeffrey Katzenberg said in a statement that "the most creative and imaginative minds in Hollywood created groundbreaking content for Quibi that exceeded our expectations. We are thrilled that these stories, from the surreal to the sublime, have found a new home on The Roku Channel."
Quibi was led by Katzenberg and Chief Executive Meg Whitman. Despite $1.75 billion in funding and original shows starring Hollywood stars such as Anna Kendrick and Liam Hemsworth, Quibi only attracted 710,000 subscribers. That was well short of the more than 7 million paying customers that the company had expected during its first year.
Rather than pay the monthly $4.99 fee for a subscription with ads or $7.99 a month without ads, the majority of Quibi's subscribers left the app after the free trial period ended.
Quibi announced its intention to "wind down its business operations and initiate a process to sell its assets," in October, just six months after its much anticipated. The app stopped operating on Dec. 1, Variety reported.
Quibi's unusual deals with producers could potentially complicate Roku's plans for the content. Quibi's deals with producers allowed the company to air their shows for seven years, and give the creators and producers the right to edit the content into long-form pieces and sell international rights after two years.
For reprint and licensing requests for this article, CLICK HERE.