StartEngine Brings Crowdfunding to Startups
Monday, January 4, 2021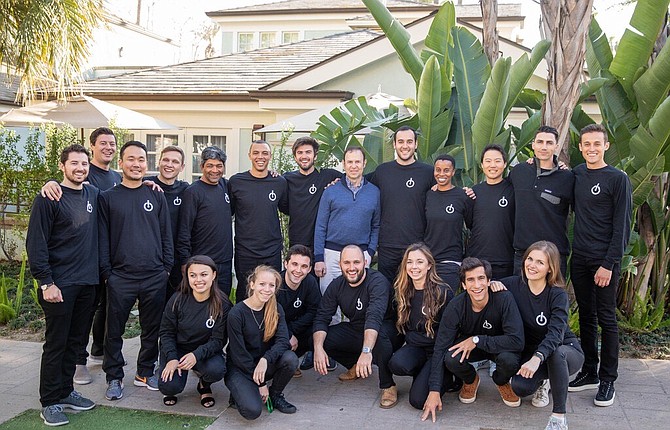 After selling his company, Acclaim Games, in 2010, video game industry veteran and former Activision Studios Chairman Howard Marks set his sights on a new goal: fostering the growth of the tech industry in Los Angeles.

Marks launched a startup accelerator called StartEngine the following year and began making early investments in fledgling startups, as well as guiding founders through the process of building a successful business.

The results were disappointing.

"We made 20 investments for three years," he said. "Out of our 60 investments, I would say 50 failed to get any capital."

It was a learning experience for Marks.

"I didn't understand how the system worked," he said. "No one told me that in order to get venture capital, you need a certain pedigree."

Female founders and entrepreneurs of color seemed to have a particularly difficult time attracting investment, he said.

Then Marks began reading about the Jumpstart Our Business Startups, or JOBS, Act, signed into law by then-President Barack Obama in 2012. 

Key provisions of the bill opened the door for nonaccredited investors to purchase shares in startups, making it easier for businesses to use crowdfunding to get off the ground. Prior to the JOBS Act, businesses could only raise money on crowdfunding platforms like Kickstarter by offering rewards in exchange for contributions.

Marks said that arrangement put businesses at a disadvantage when going to the general public for funding while donors got little in return if a funded project turned out to be successful.

The founders of virtual reality company Oculus famously rode a successful Kickstarter campaign to venture capital success and an eventual $2.3 billion acquisition deal with Facebook Inc., leaving early funders with free VR headsets and little else.

"I thought this was offensive," he said. "All those backers who backed the company from day one with enthusiasm and passion got nothing."

Excited about crowdfunding rule changes included in the JOBS Act, Marks and co-
founder Ron Miller launched StartEngine Crowdfunding Inc., a platform enabling the type of securities offerings legalized by the JOBS Act.

"I thought, let's take the Kickstarter model, add stock to it and see what happens," Marks said. The new incarnation of StartEngine launched in 2014 and has facilitated investments from more than 300,000 users, according to the company.

StartEngine makes money by collecting commissions on the sale of securities, as well as providing consulting and advertising services for companies raising money on its platform.

Pitch perfect
On the StartEngine website, an array of startups pitch potential investors with flashy promotional videos. Company pages are complete with continuously updated funding figures, as well as information about the number of backers and the time left on a given offering.

Companies raising funds through the StartEngine platform include businesses in a wide variety of industries with diverse funding needs.

Knightscope Inc. makes robotic security devices used in shopping malls and parking lots. The company has raised more than $3 million in its current StartEngine 
campaign, making use of a JOBS Act regulation that allows companies to raise up to $50 million in a year through large offerings sometimes referred to as "mini IPOs." 

Brentwood-based spirit brand Acre Mezcal Holdings Corp., meanwhile, has taken in a little under $200,000 through a Regulation Crowdfunding offering, which allows companies to raise up to $1.07 million under guidelines from the Securities and Exchange Commission.

Smaller raises
Sherwood Neiss, principal at Crowdfund Capital Advisors, says smaller raises like this one are typical on platforms like StartEngine. Indeed, a 2019 SEC report indicated that between 2016 and 2018, the median amount raised by companies through Regulation Crowdfunding offerings was just over $100,000.

Neiss says it's not necessarily a bad thing that most companies receive a relatively modest amount of funding through equity crowdfunding campaigns.

"Success stories don't have to be $1 million campaigns," he said. "I speak to entrepreneurs all the time who have, like, a bakery that raises $50,000. It's just $50,000, but they're jumping up and down screaming and shouting because the banks weren't lending to them."

Marks says interest from both companies and investors in equity crowdfunding has grown rapidly in recent years. More than half of the $250 million companies have raised through the StartEngine platform was recorded in 2020 alone, according to the company.

"Our job is to be able to absorb this kind of growth," he said. "There are millions of people out there who want to invest. We've got to create that marketplace somehow."
Marks says the next step for the company will be developing a secondary market where investors can trade shares of businesses that have raised money from the crowd.

According to Neiss, the crowdfunding industry is approaching a "tipping point," largely due to recent crowdfunding rule changes approved by the SEC that could draw new companies to platforms like StartEngine. Under the new rules, companies can raise up to $5 million through Regulation Crowdfunding, nearly four times what's now allowed.

Making a big difference
That won't mean much to the small businesses now raising amounts in the hundreds of thousands, but it could make a big difference for companies looking to equity crowdfunding as an alternative to venture capital investment.

"These startups looking for a Series A round can now actually go to the crowd and raise money from them rather than spending time courting (venture capitalists) to invest in these deals," Neiss said.

That's the future Marks says he envisioned when he abandoned his accelerator project and launched the StartEngine platform. 

"It's very frustrating to watch a young person with their dream get completely discouraged because no one will invest in their company," he said. "Not every company should get investment, but I believe the playing field should be level."

Sometimes, of course, there are good reasons traditional investors might steer clear of a company. In a November statement regarding the recent Regulation Crowdfunding rule change, dissenting SEC Commissioner Caroline Crenshaw said that allowing unproven companies to raise more money through equity crowdfunding platforms would put investors at greater risk.

"The rule fails to address the fact that in the private markets, the rich and well-connected typically have better access to the most promising companies, while retail investors get the leftovers — too often, unfortunately, the losers," Crenshaw said.

Marks says these concerns overestimate the acumen of individual investors and underestimate the ability of everyday people to discern which companies have a chance to succeed. "I think the crowd has wisdom," he said. "They bring to the table 1,000 opinions versus one."

Marks says crowdfunding also gives greater opportunities to business owners who may not have access to deep-pocketed investors but who have a strong network of family, friends and even customers to support them. "When you remove those barriers, people will come," he said.

For reprint and licensing requests for this article, CLICK HERE.