Playa Vista Amazon, Chick-Fil-A Get $168 Million Loan
Monday, January 4, 2021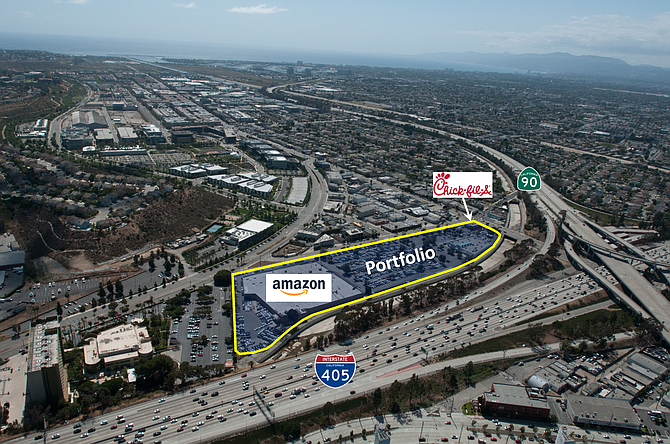 An Amazon.com Inc. facility and a Chick-Fil-A location in Playa Vista received a $168 million permanent refinance loan from Citi.
The bank also provided $110 million in bridge refinancing for the location last summer.
George Smith Partners' Antonio Hachem secured both financings.
"I am thrilled to have completed both loans on this new Amazon facility, which will create jobs and offer efficient and reliable delivery to the fast-growing Silicon Beach and Westside areas," Hachem said in a statement.
The property spans three parcels and 12.5 acres. It was previously an auto dealership mall, medical office building and a Chick-fil-A. The auto mall was converted for Amazon. The medical office building was torn down in favor of parking.
The Amazon building is located at 5750 Mesmer Ave. and the Chick-fil-A franchise is at 11750 Jefferson Blvd.
This isn't the only real estate transaction Amazon has been involved in lately.
Last year a building in Torrance under renovation to be used by Amazon sold for $81 million. It was previously a Costco Wholesale Corp. warehouse store.
It is being updated to be used as an Amazon warehouse space with some consumer operations. It is located at 2751 Skypark Drive.
Realterm US Inc. purchased the site from Bridge Development Partners.
It was one of the costliest industrial deals in a decade based on price per square foot, according to CoStar Group Inc.
Amazon has been busy expanding its platform as well.
In December, the company announced Amazon Music would acquire West Hollywood-based podcast network Wondery Inc. Financial terms of the deal were not disclosed.
For reprint and licensing requests for this article, CLICK HERE.