Platinum Equity Sells Singapore Manufacturer for $400 Million
Monday, January 4, 2021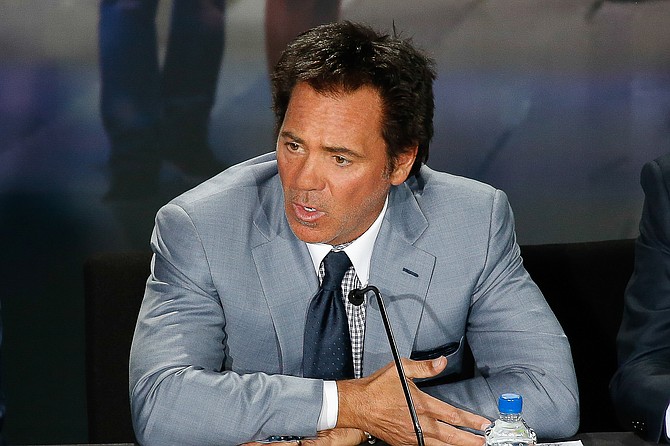 Beverly Hills-based Platinum Equity has sold portfolio company Compart Systems Pte Ltd. to Chinese investor Shanghai Wanye Enterprises Co. Ltd. in a transaction valued at approximately $398 million.

Singapore-based Compart designs, manufactures and integrates gas flow control components and technology for a range of industries. Platinum Equity acquired the company as a carve-out from Singaporean firm Broadway Industrial Group Ltd. in 2016. That deal, which also included Broadway's foam plastics unit, was valued at roughly $111 million.

Over the course of Platinum's ownership, Compart successfully transitioned into a stand-alone company and made several acquisitions. The manufacturer bought and commercialized an intellectual property portfolio in 2018, helping drive the company's shift "from a components manufacturer to a technology-driven solution house," according to a Compart statement at the time.

In 2019, Compart acquired Malaysian manufacturing business Alpha Precision Turning and Engineering. The move both bolstered the company's product portfolio and helped diversify its manufacturing operations away from China — an important move amid new tariffs on Chinese goods for American clients.

Jacob Kotzubei, the L.A.-based partner who oversees Platinum's Singapore-based team, told the Business Journal in an email that his firm began work retooling Compart as soon as it acquired the business.

"We implemented a sweeping operational transformation focused on the fundamentals, including management, procurement, supply chain, pricing, quality and costs," he said.

Kotzubei added that Compart's subsequent investments "fundamentally transformed the strategic value and commercial positioning of the business."

"We turned the company from a traditional components manufacturer into a technology-driven solutions house," he said. "The Alpha acquisition also played a big role, giving Compart a path to grow its production in Malaysia and diversify the company's manufacturing base into multiple jurisdictions."

Platinum has been expanding its involvement in Asia in recent years. The firm's first acquisition of an Asian company came in 2015 with the purchase of Hong Kong-based manufacturer Ying Shing Enterprises Ltd.

Less than a month ago, Platinum struck a major deal with another Chinese company. In mid-December, the firm reported plans to acquire Irvine-based Ingram Micro Inc. from Chinese aviation and shipping conglomerate HNA Group Co. Ltd. That deal, valued at $7.2 billion, put Platinum in control of one of the largest electronics distributors in the world.

Kotzubei said Platinum's Singapore team was continually on the lookout for new stand-alone acquisition opportunities in Asia.

"We view the Ingram acquisition as one that validates our ability to work with Chinese sellers at any scale," he said.
For reprint and licensing requests for this article, CLICK HERE.