Lowe Buys Miramonte Resort in Indian Wells
Monday, January 4, 2021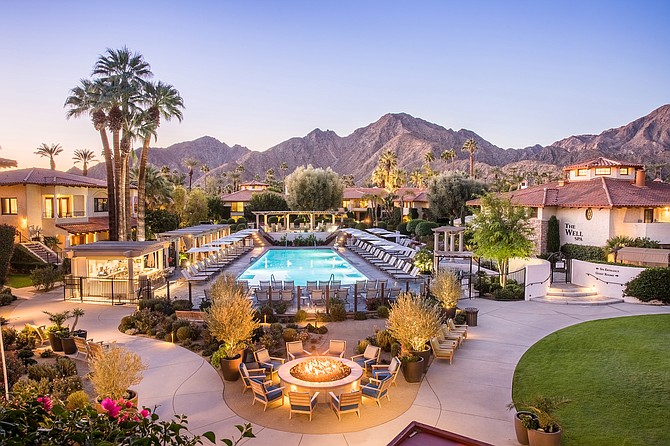 Brentwood-based Lowe, formerly Lowe Enterprises, is still interested in hotel properties despite the industry's difficulties during Covid-19.

The company announced on Dec. 21 that it acquired the 215-room Miramonte Resort & Spa in Indian Wells for an undisclosed sum.

"Lowe's acquisition of Miramonte demonstrates our confidence in the strength of the Coachella Valley hospitality market, which has continued to be a popular destination throughout the pandemic for visitors seeking a relaxing getaway or a beautiful remote working environment," Lowe Executive Vice President Matt Walker said in a statement.

Across its 11 acres, the Tuscany-themed resort has three pools, multiple restaurants and a 12,000-square-foot spa. The Miramonte's low-rise buildings could put it at an advantage with travelers.

Experts predict low-slung buildings will be popular post-pandemic as some people will avoid high-rise buildings, which traditionally have a single lobby that can get crowded with guests trickling in and out.
Lowe is aiming to reopen the Miramonte, which has been closed since March, in early 2021. Lowe's wholly owned subsidiary, CoralTree Hospitality, will manage the resort.

"The Miramonte Resort & Spa is a stunning property that offers a sophisticated yet quintessential California casual resort experience for visitors to the greater Palm Springs area," Rob Lowe, co-chief executive of Lowe, said in a statement. "Lowe has several decades of experience in Coachella Valley, including as operator of Miramonte Resort & Spa. We are thrilled to be involved with this property again, and our history with the asset uniquely positions Lowe to successfully guide Miramonte's reopening."


For reprint and licensing requests for this article, CLICK HERE.